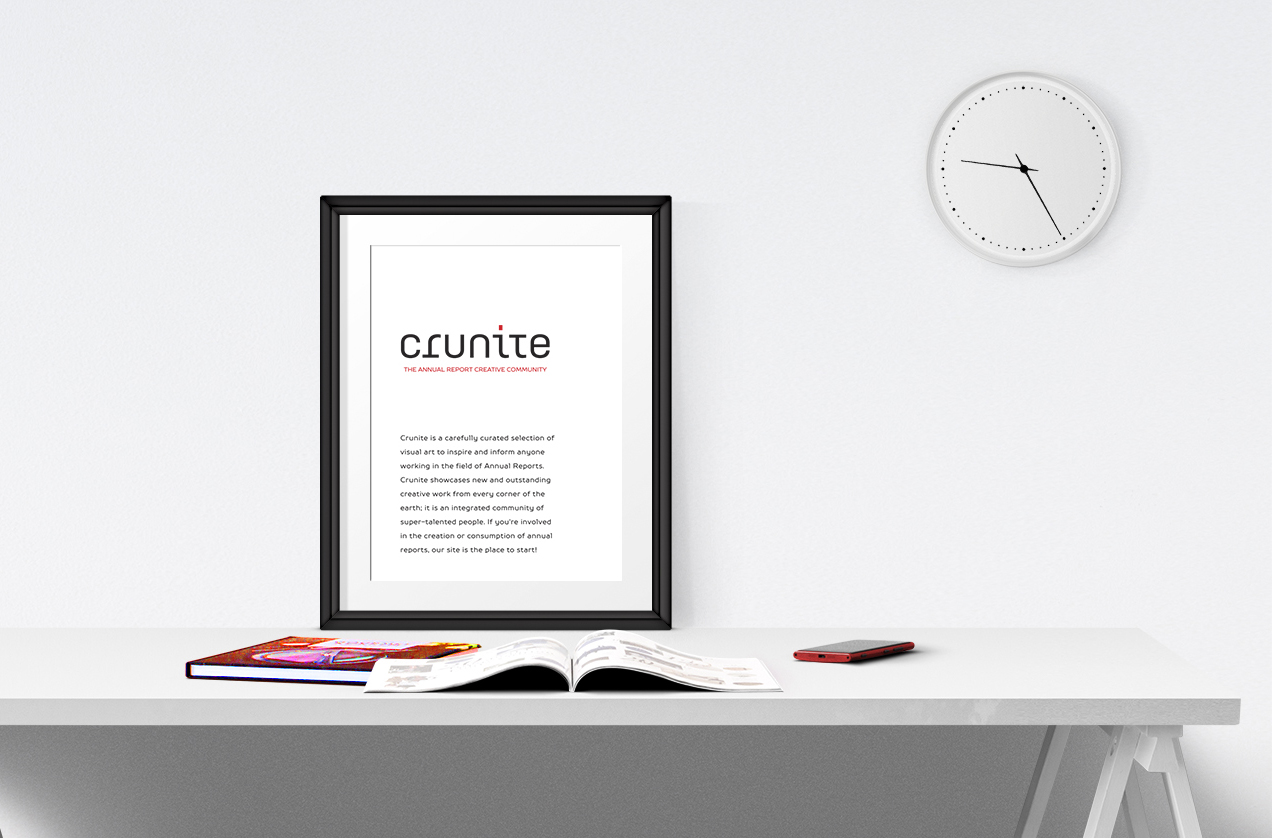 Crunite is a carefully curated selection of the most outstanding annual report creative work from every corner of the earth. It is an integrated community of super-talented people coming together to enrich individual exposure, experience, education, inspiration and networks.
If you're a creative professional, Crunite offers you a dynamic arena to showcase your work. It enables you to search for information, learn about trends and profit from objective reviews of annual reports. Crunite is updated regularly, so there will always be new work to view, content to read and new people to meet.
If you're a student, Crunite is a good place to find out what it's like to create annual reports – Crunite offers interviews with industry experts and diverse articles on industry-relevant topics.
If you're a corporate professional, you might find it interesting to examine work being produced globally, by your industry and to draw inspiration for your next report.
Whether you're in the creative community or the corporate world, for annual report creative work, Crunite is the place to be!
Back