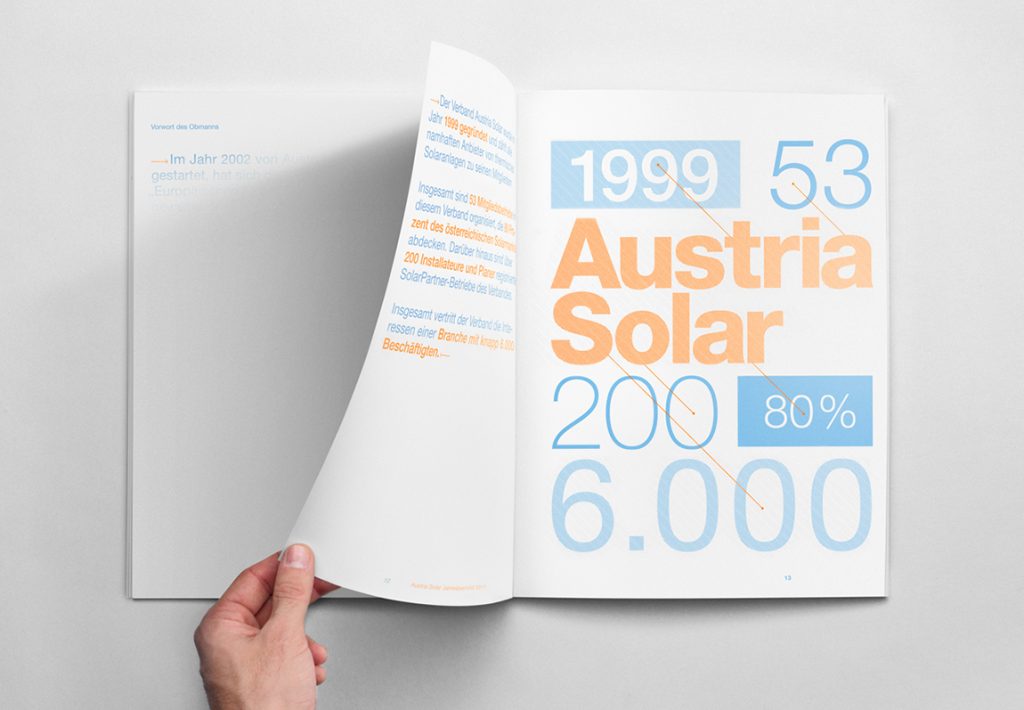 The 2011 Austria Solar annual report uses innovative printing technology to challenge the traditional notion of what an annual report can be. Delivered in a foil wrapper, at first glance the book appears to be nothing more than a book of white, blank pages. However, exposing the pages to sunlight surprisingly brings them to life and the content magically appears, revealing an elegantly designed layout including text, images, infographics and financial data. Remove the pages from the sun's rays and within 2-3 minutes the content has vanished.
This remarkable feat is achieved through the use of environmentally-friendly photochromic ink.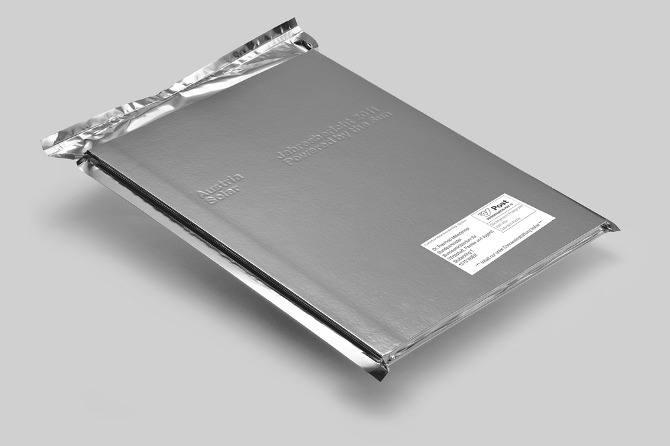 Beside the element of surprise, the report benefits in other aspects from such technology. Solar energy is the main business of this Austrian company. The uniqueness of the report positions the company as an innovative one. The smart and effective concept also conveys the company's mission and portrays what the company is about. The photochromic inks used grab attention for the company's brand, bringing with it free publicity locally and worldwide, positively increasing its public image. Also, the relevance to the solar energy sector keeps the creative approach of this report from descending into gimmickry.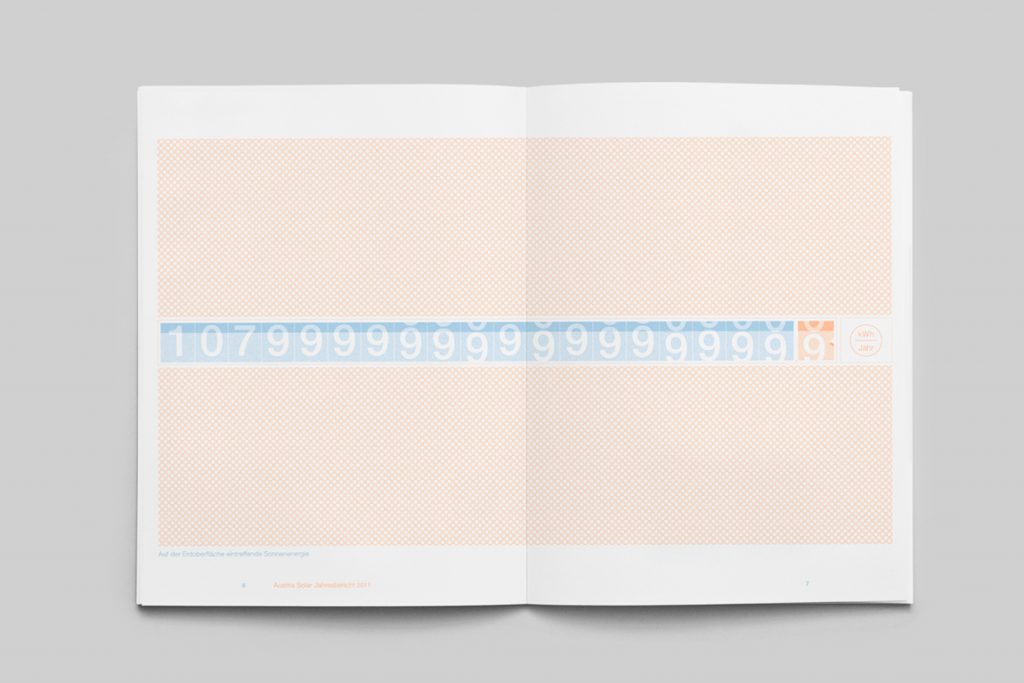 At a time when many other companies are thinking of encouraging their shareholders to move to online versions of their annual report, Austria Solar has reimagined the value of its physical reporting tool and in doing so has created a famous, innovative annual report which has won several awards, including the 2012 Design Grand Prix at the 2012 Cannes International Festival of Creativity.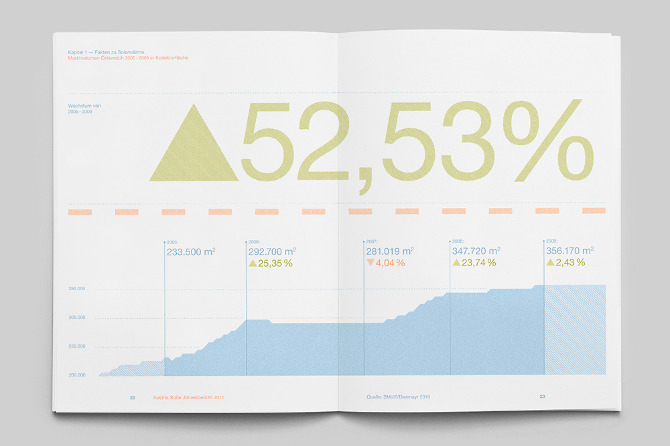 Back