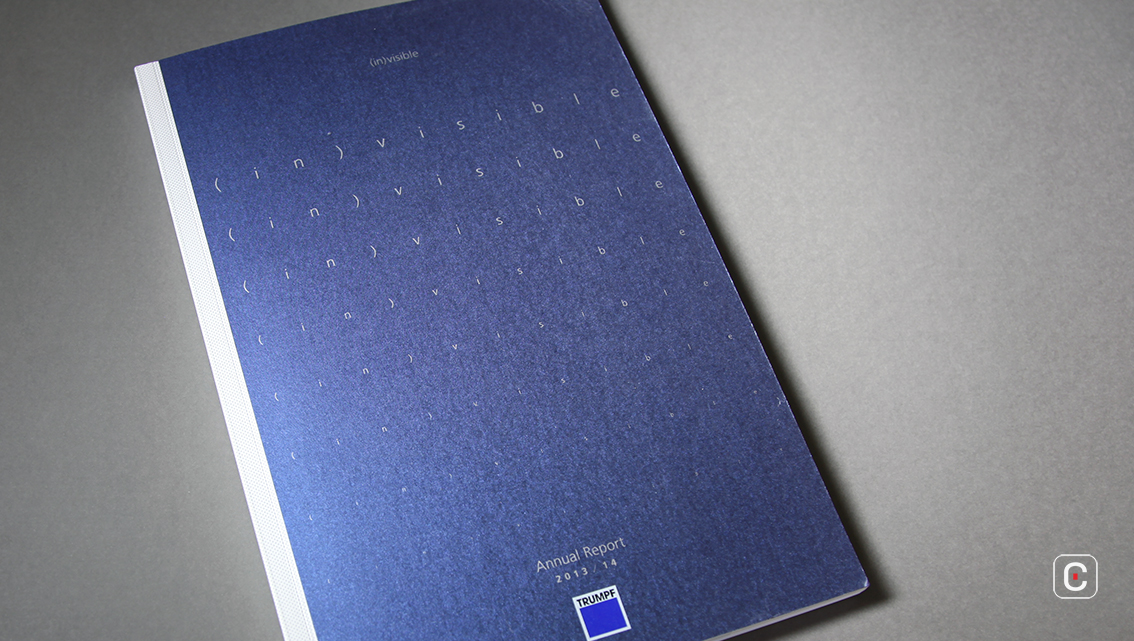 Trumpf makes lasers for use in industrial processes. Inspired perhaps by how little the general public truly understands laser light and its applications, Trumpf's annual report takes the form of a scientific magazine. And what an informative, beautifully illustrated magazine – nearly half the report is dedicated to the magazine conceit; with interviews, site visits and explanations of how light and its attendant technologies work. A small corporate profile booklet that replicates much of the content in the main report accompanies the report.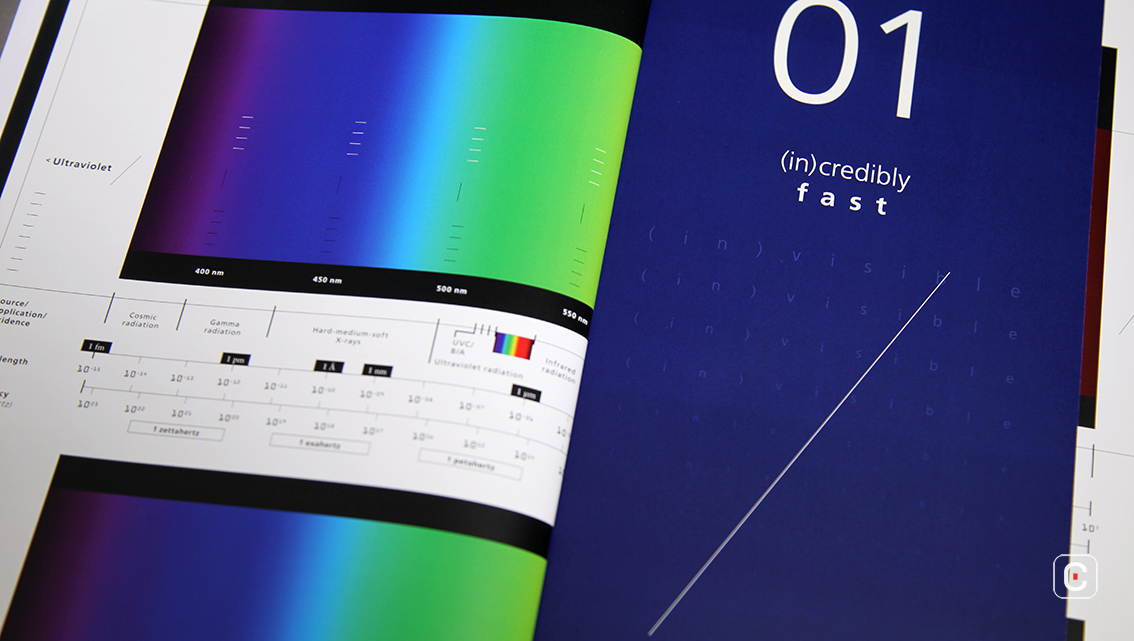 The 12 articles in the book (referred to, puzzlingly, as 'chapters') start with a half-width tip-in that provides a title and a brief summary of the topic to be covered. The type treatments are worth noting. For the magazine content, the treatment is formal, almost like an academic journal in its choice of type and use of grids. This is beautifully contrasted with the splash pages and infographics within each 'chapter'.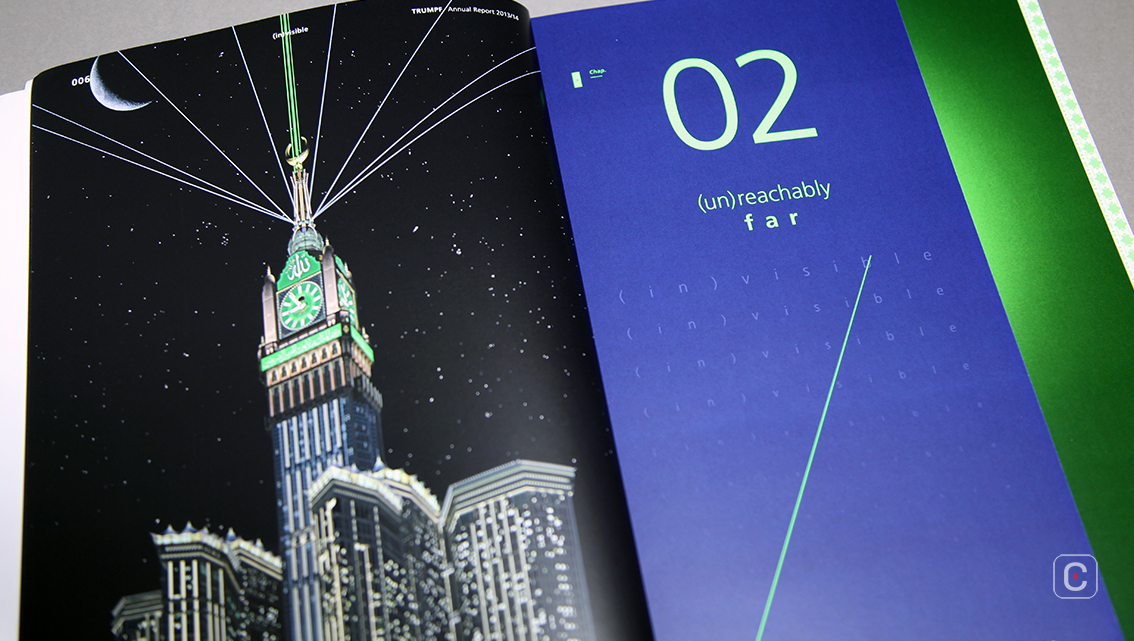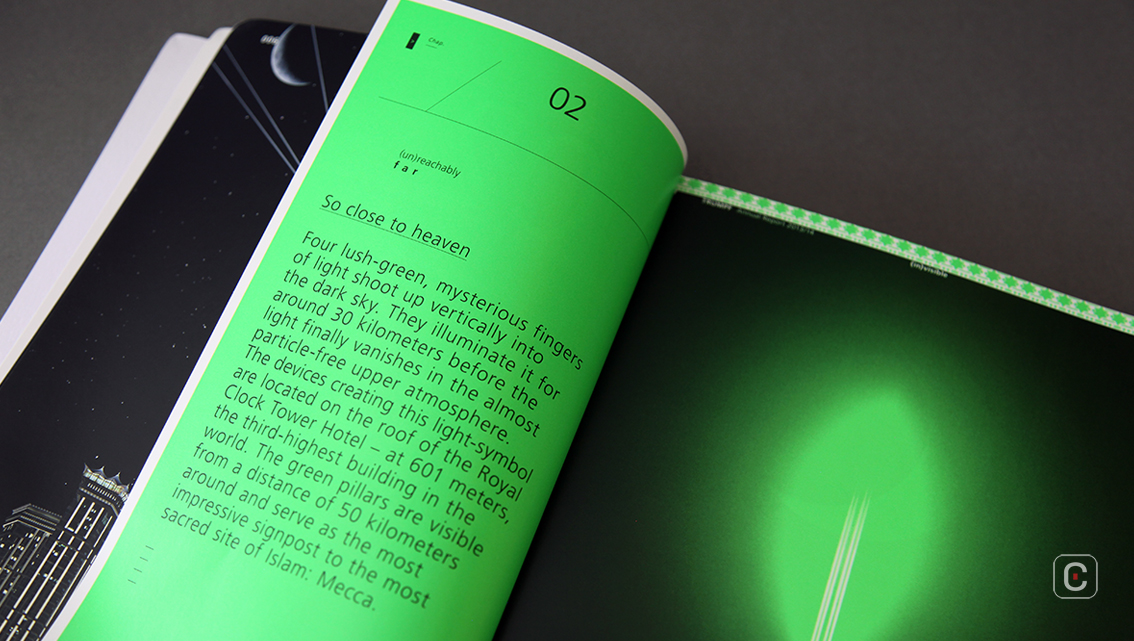 A wide variety of type and grids are made use of, creating a sense of colour and movement.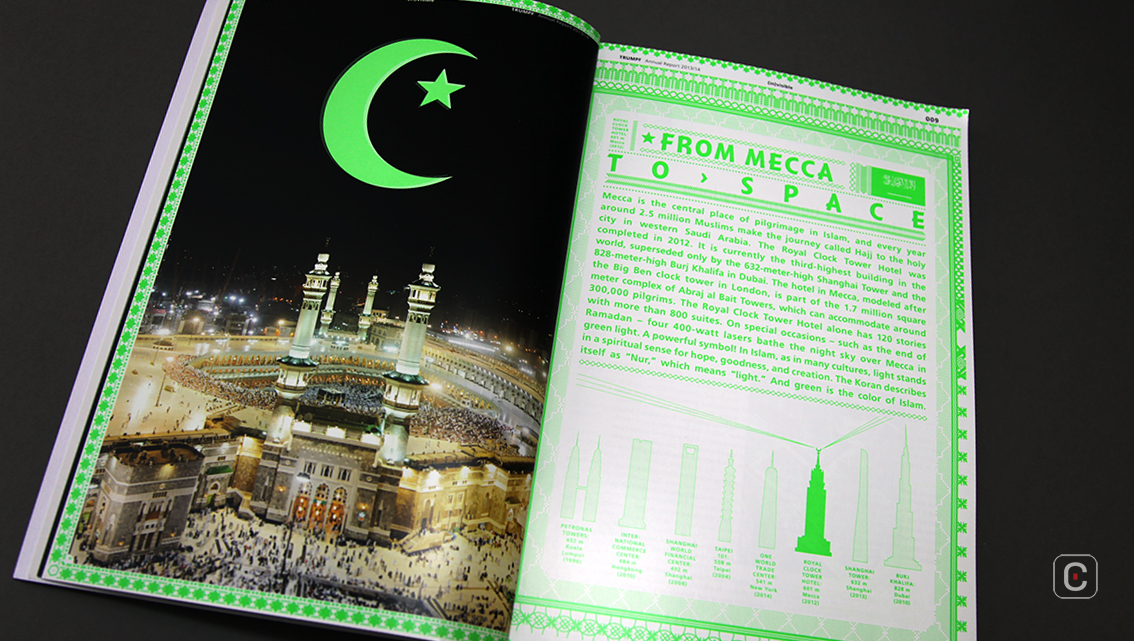 The transition from magazine to report is marked. It is effected through the use of paper: warm, white, gloss for the magazine and sharp, white, uncoated stock for the report. In the magazine section, portraits of interviewees are illustrated for the most part in delicate pencil sketches. In the annual reports section, portraits are photographs – formal corporate images inside softly lit offices, further highlighting the reader's passage from magazine to report.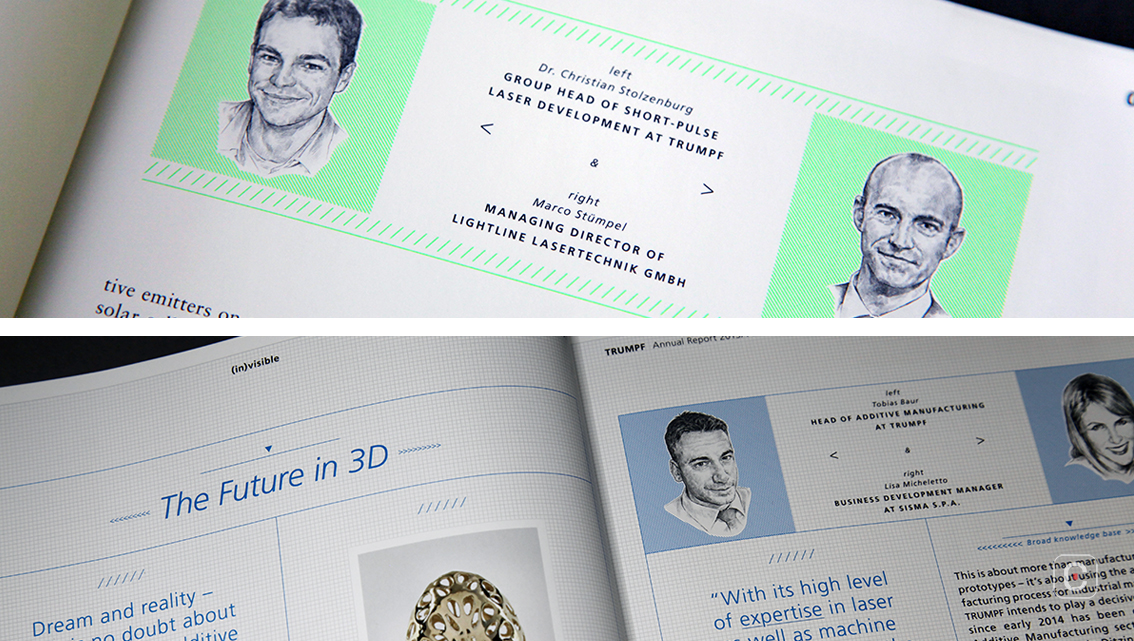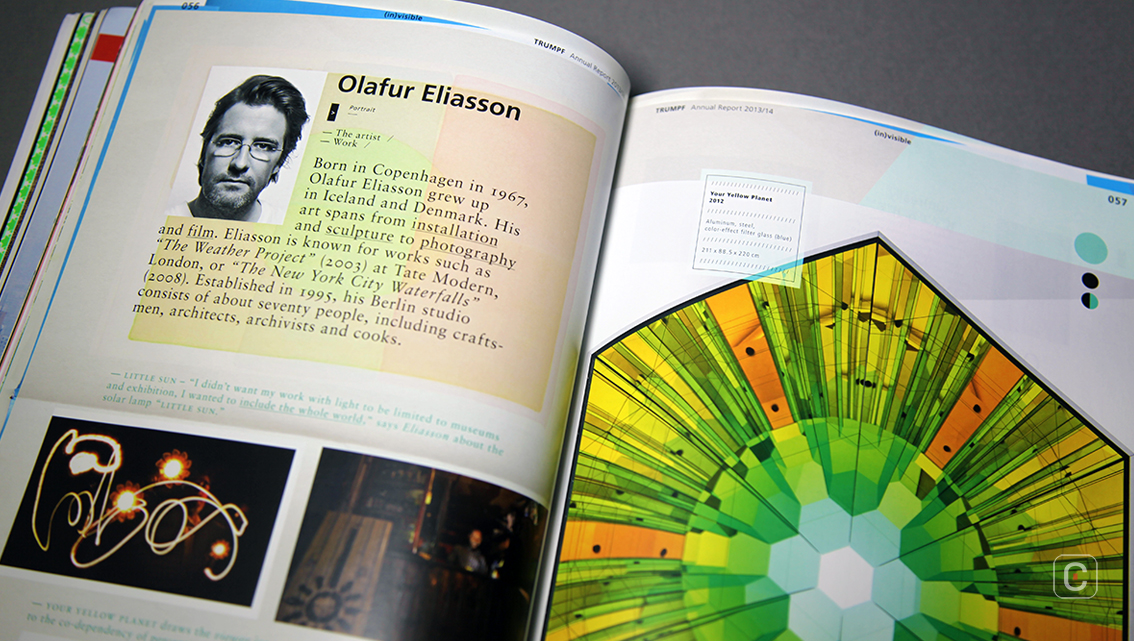 There are two noteworthy sections in the report as a whole: a chapter in braille makes for a surprising, tactile experience – unusual in a book about light.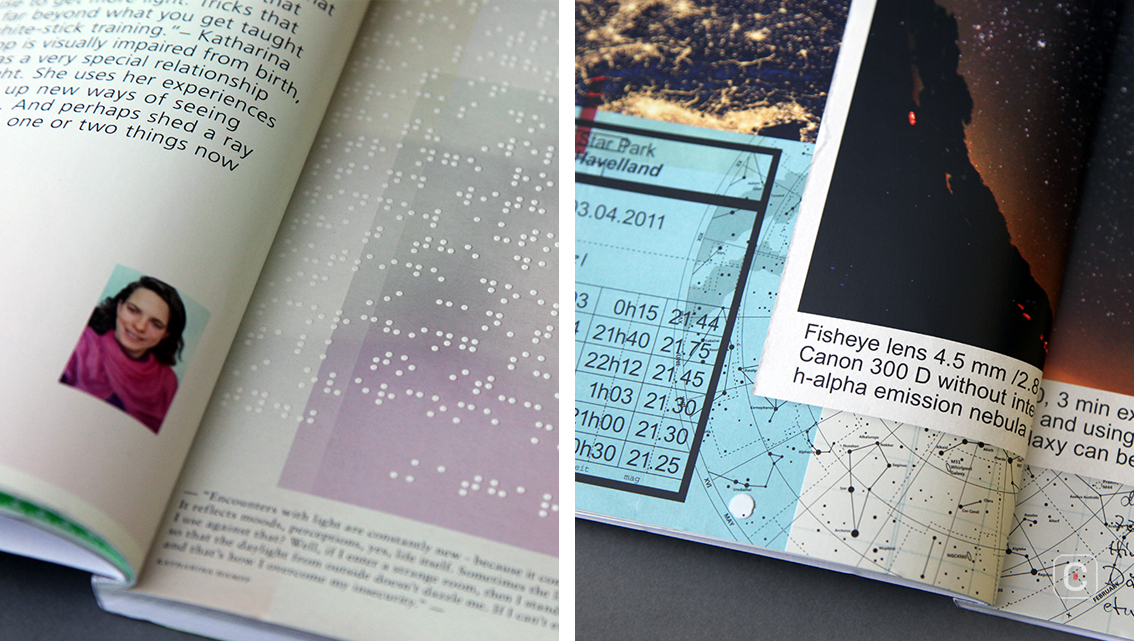 Another chapter explains and tries to illustrate the concept of invisibility, how lasers are being used to create it and how close we are to realising the theory.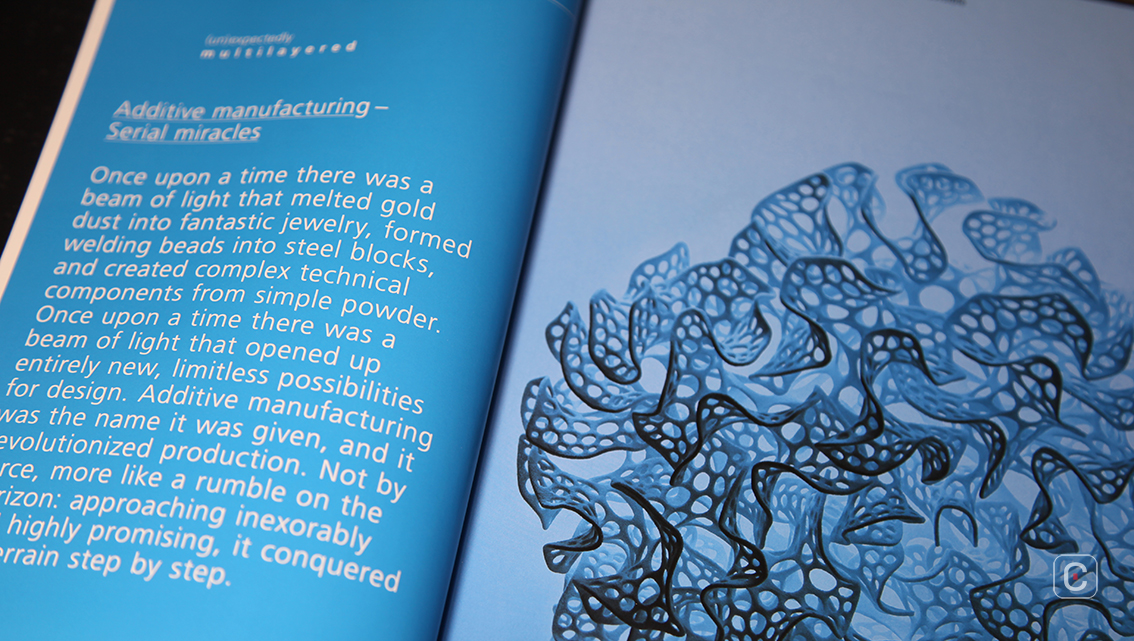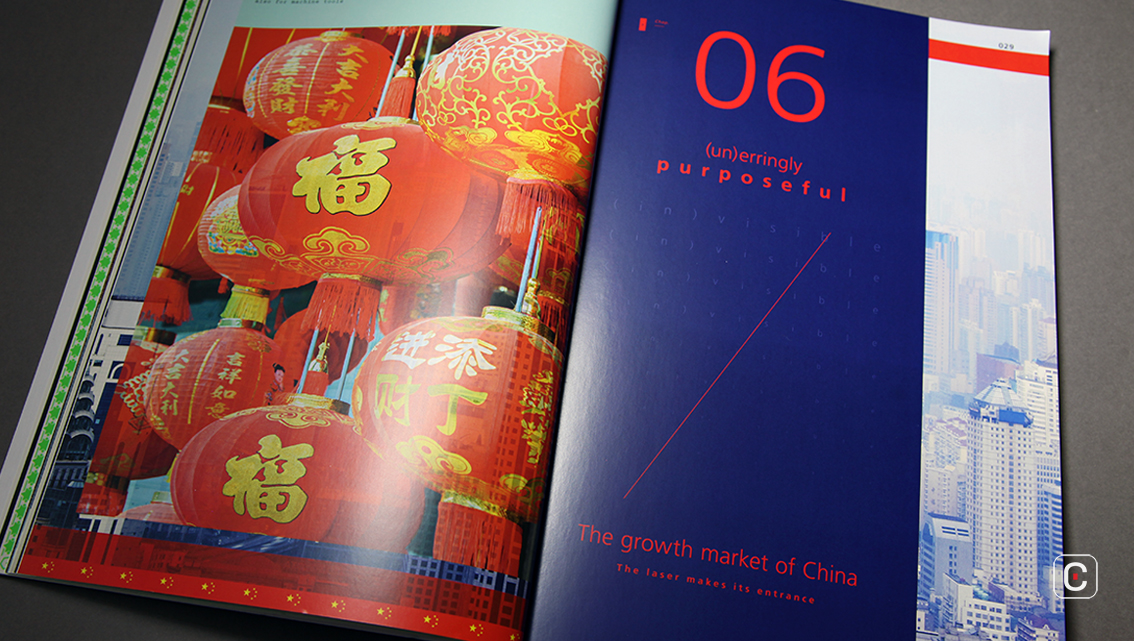 If there is one aspect of the report that falls short, it is the cover treatment. Having chosen 'invisibility' as a theme, the designers have opted to portray it by repeating the word in ever decreasing point sizes. This, unfortunately, suggests shrinking, rather than invisibility. That said, this report is a rare case where the fascinating, informative content about a complex field of study makes it worth keeping long after the time taken to read the financials.
Back