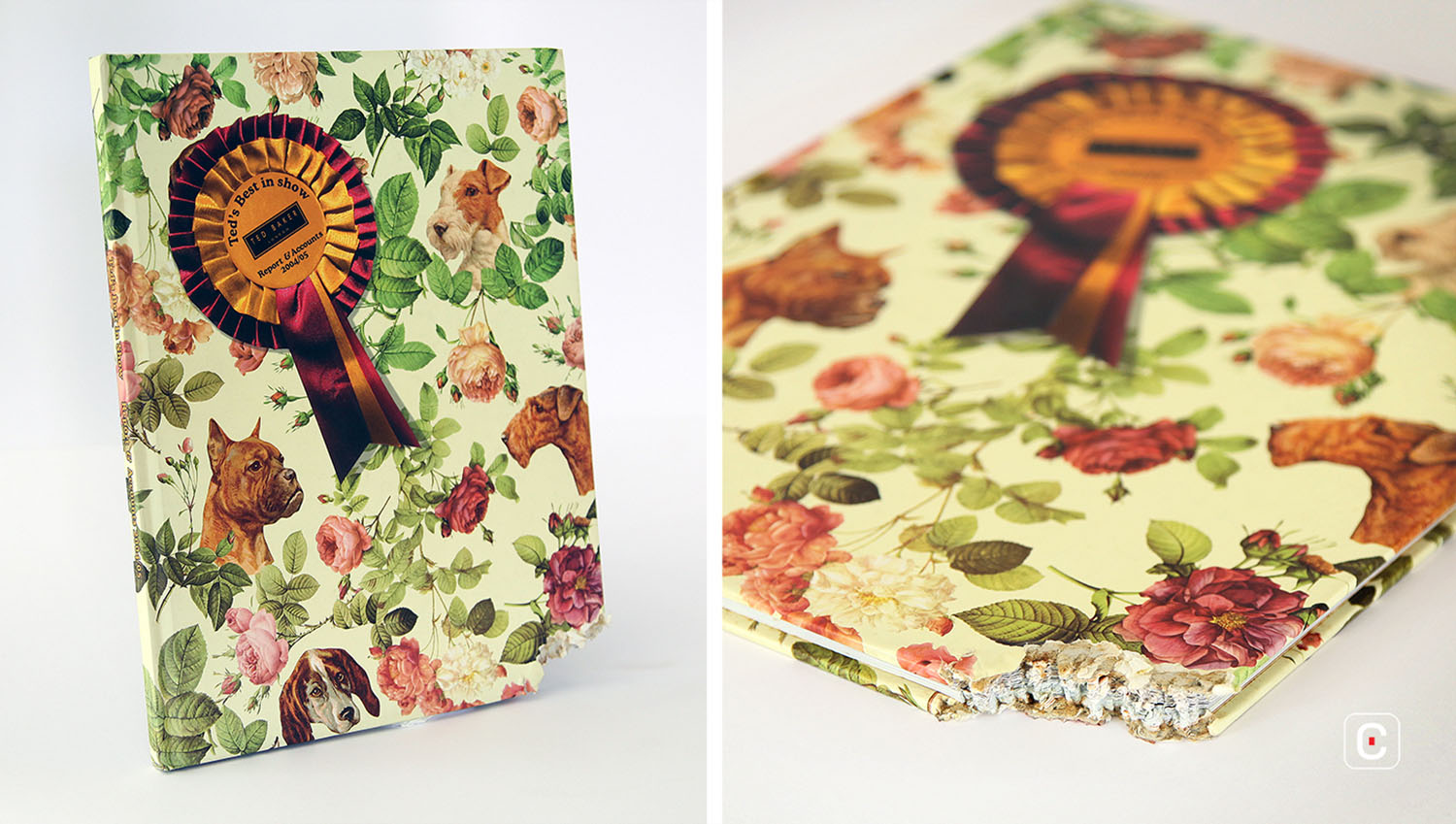 Every year, British luxury clothing retailer Ted Baker pulls out all the stops when it comes to designing their annual report. This usually employs a whimsical theme, that reflects the mind-set of the eccentric Briton. The 2005 report of the Company was no exception, presenting a canine-centric design that is well worth exploring.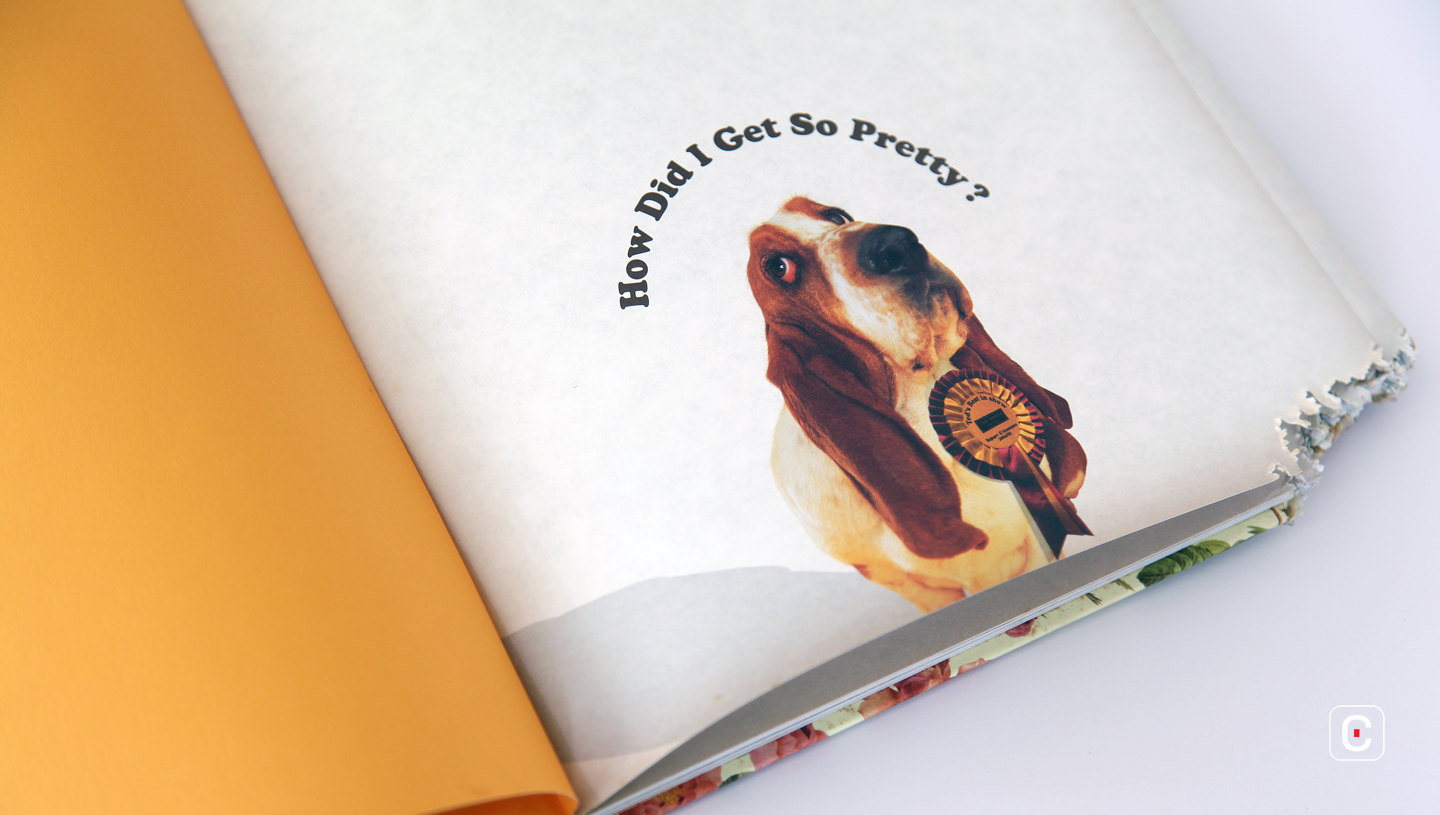 At first glance, the report stands out thanks to its non-traditional size. The reader's eye is then immediately drawn to the disconcerting bite mark on the bottom right of the cover. This is but one way that Ted Baker has cheekily embraced the theme of the report- all things canine!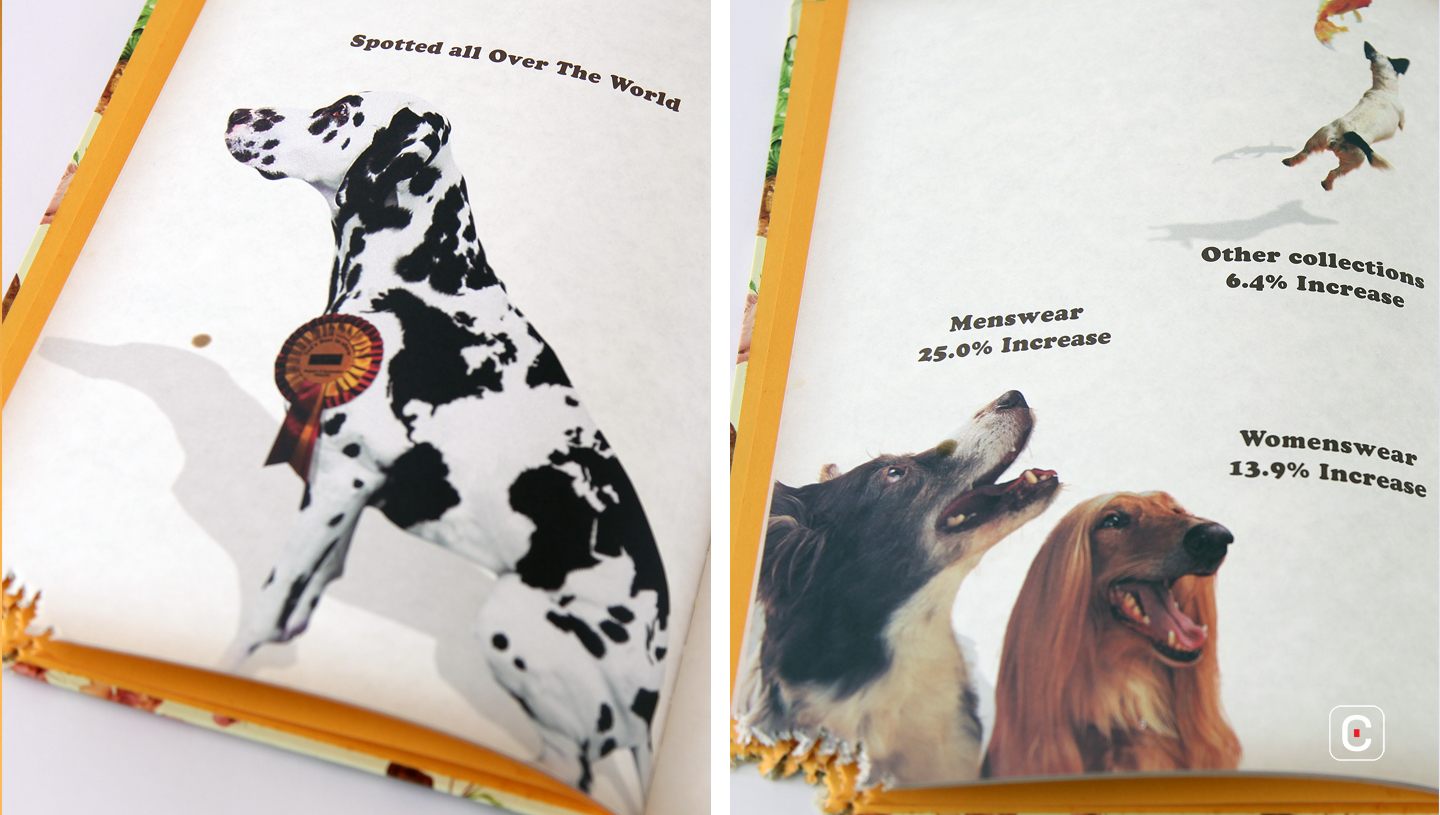 The title of the report suggests a very British quirk – that of the village dog show. The report amplifies this with its use of retro 1980s-inspired design and photographs along with a slab-serif font. The paper used in the report has a heavy feel too.
The majority of photographs inside pay tribute to Man's best friend, and the featured dog breeds (dachshunds, golden retrievers, etc.) are all popular with the public- which adds to the homely charm of the report.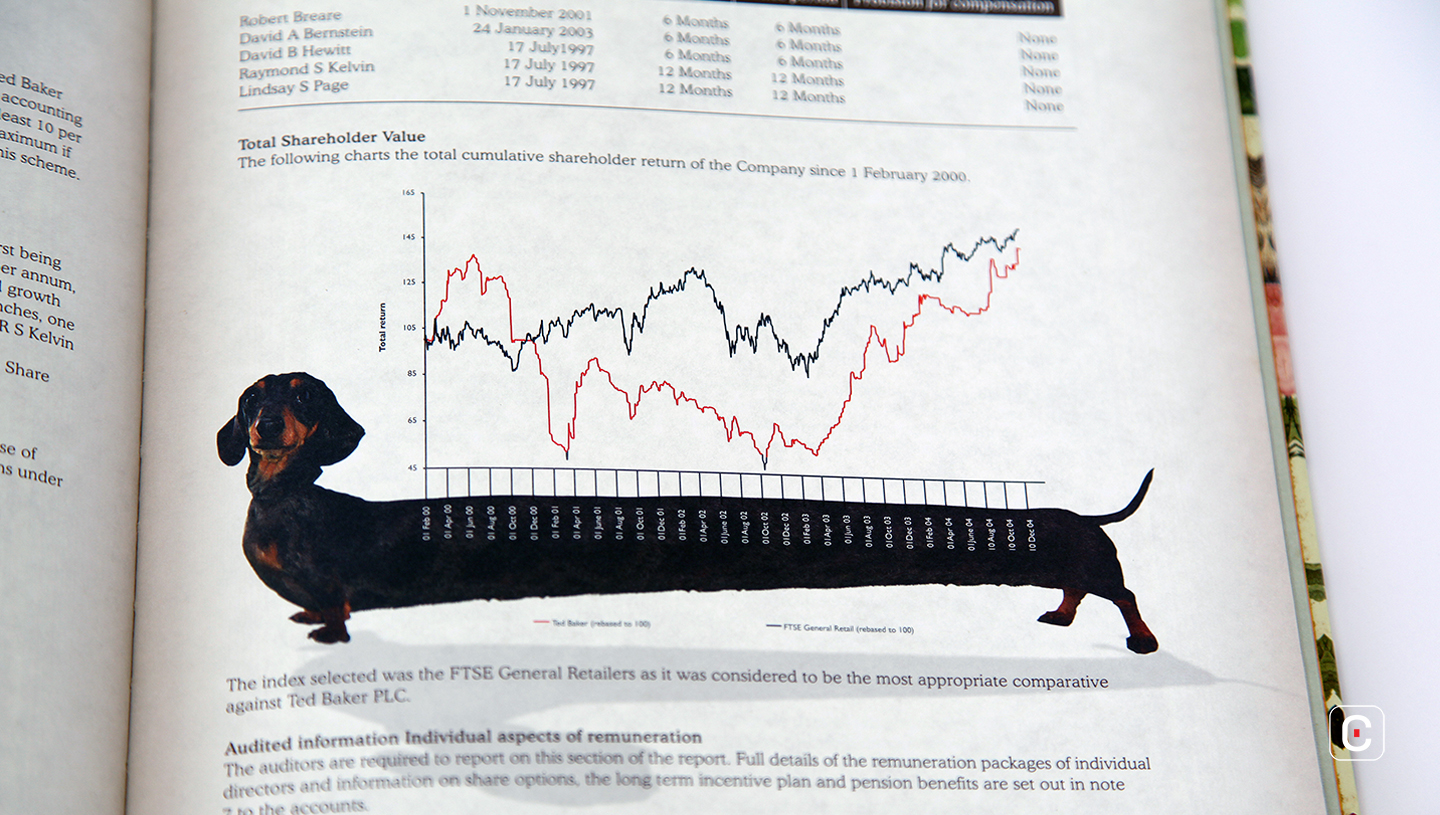 The report makes exceptional use of infographics, illustration and graphs to continually delight the reader. The extension plan of the group's headquarters is presented as the blueprints for a kennel. A graph of total shareholder value is placed on the stretched photo of a dachshund. The reach of the Company's global operations is reflected on a world map that is creatively inserted into a Dalmatian's spots ("Spotted all over the world!")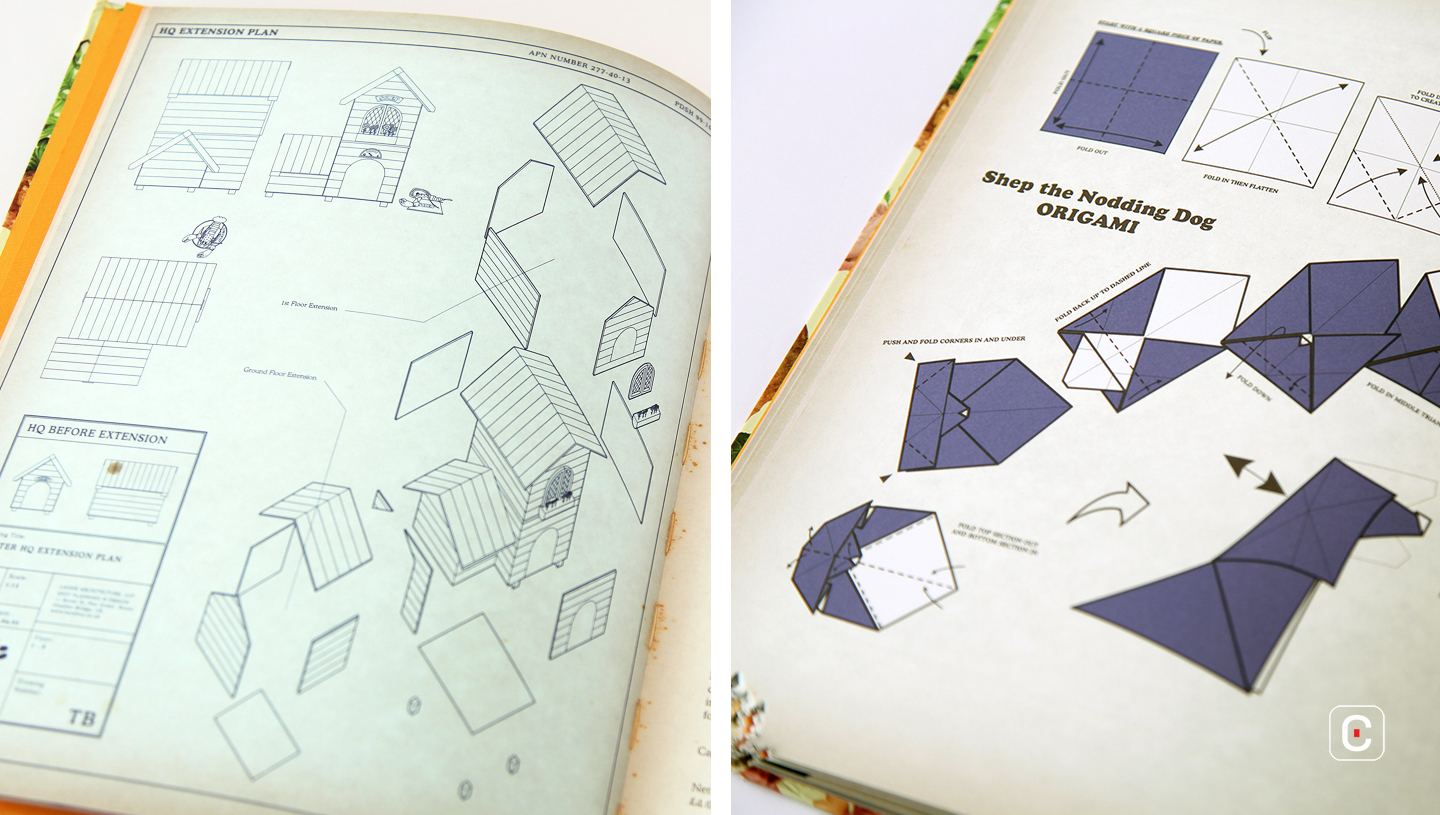 Other visual treats include a page devoted to the folding of an origami dog – which most readers would be tempted to execute themselves!
A typographical error on page 36 similarly gets a most-creative amendment, with a tongue-in-cheek dose of meta-humour to the publisher. ("Clean up that mess!")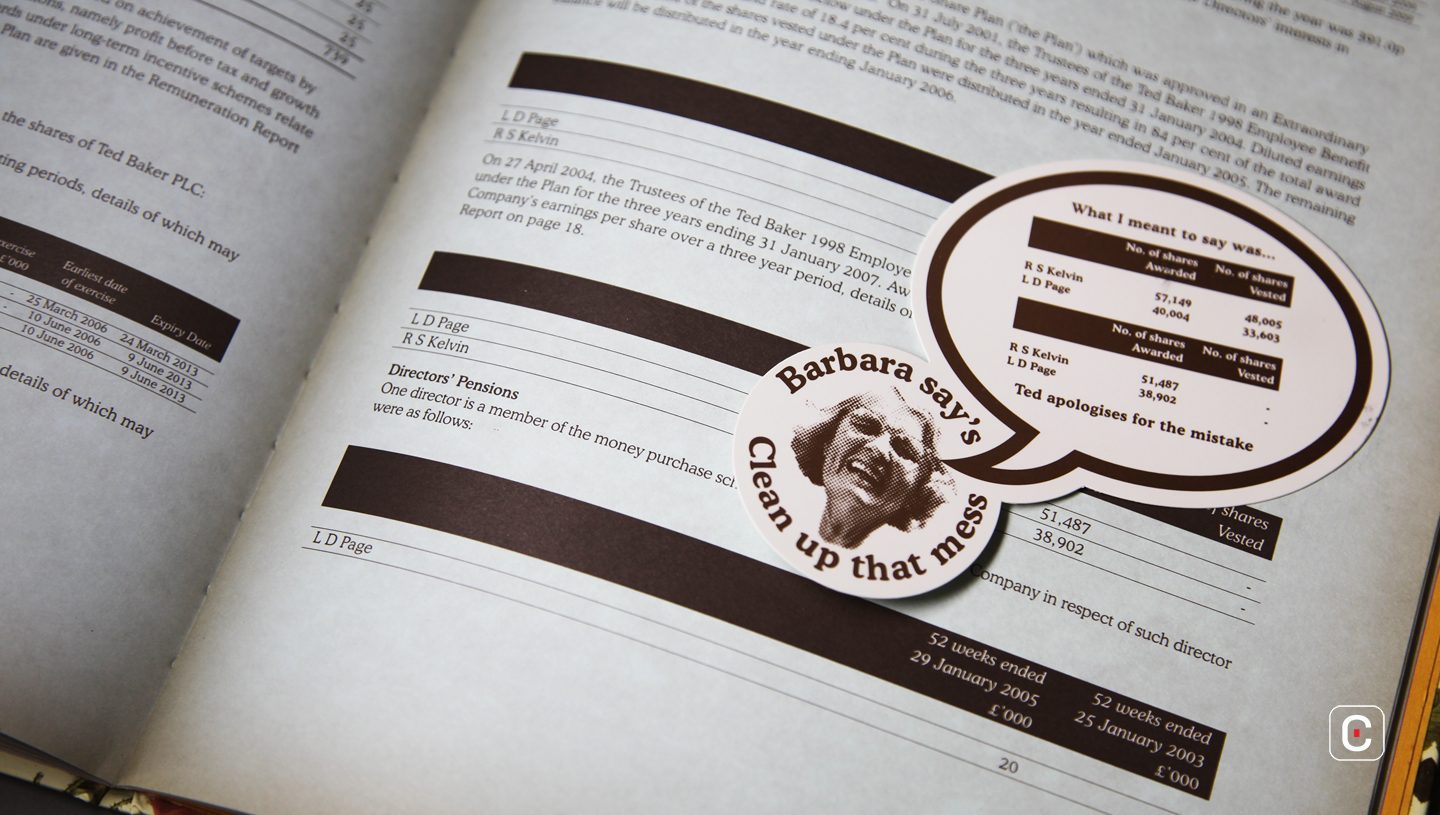 In terms of writing, the report uses laid-back, straightforward language. The Chairman and CEO's review, along with the Independent Auditor's Report, is written in the first person, which adds to the informal tone of the publication.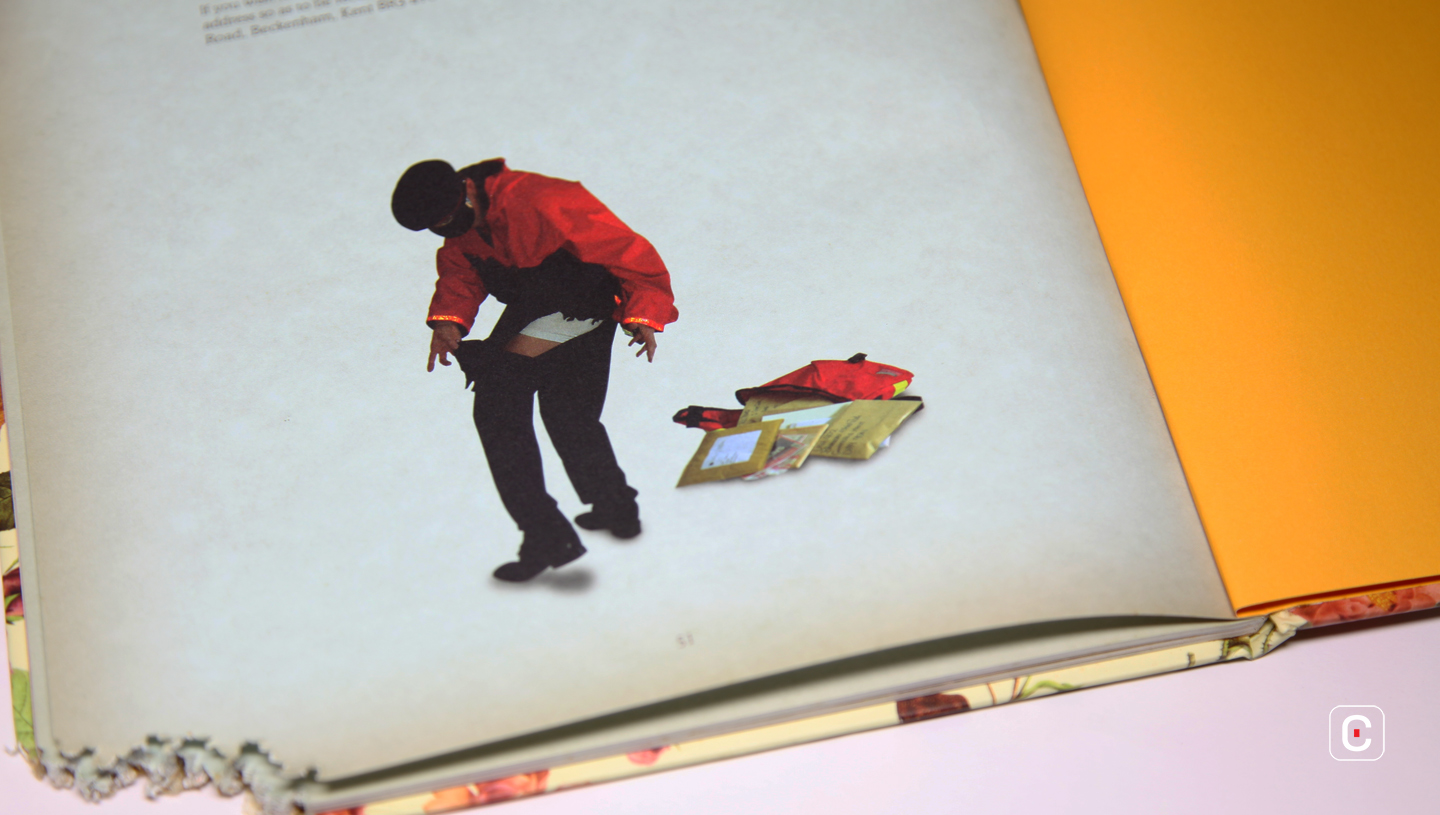 Ted Baker has produced a memorable and cleverly-executed report that, coupled with a generous dose of humour (not least with the unlucky postman at the very end), pays homage to the Company's British heritage. The use of dogs as a theme reflects the commitment of the Group in producing an unusual and eye-catching report each year. It is likely to be a favourite among many readers, for even in the corporate world- cute canids do not disappoint.
Back