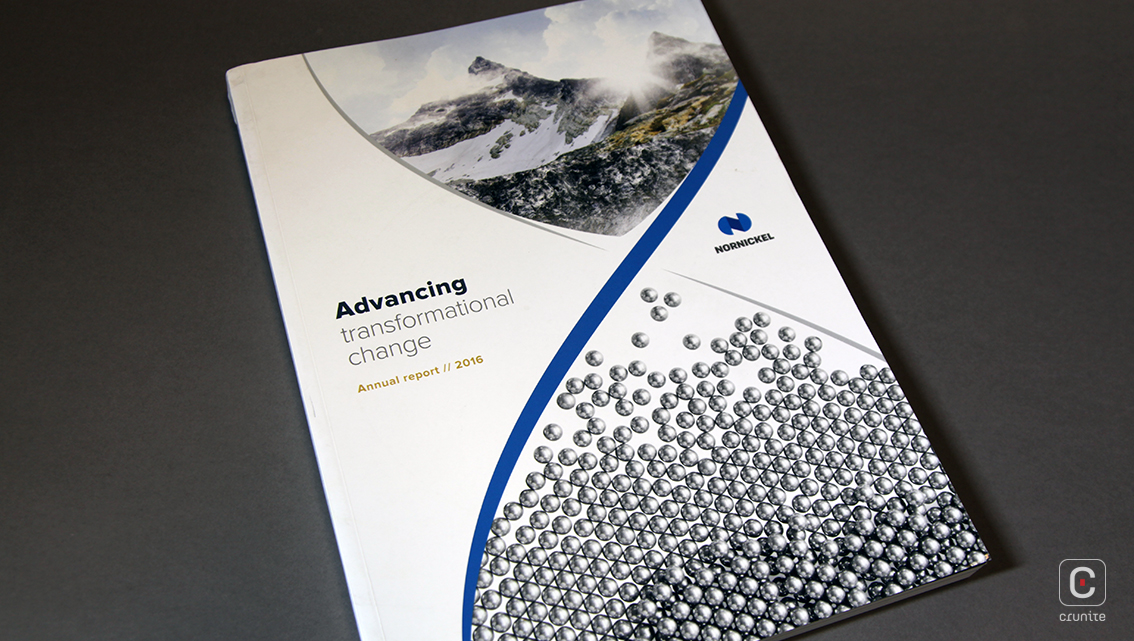 Solid to its core, this refined report rocks. The annual report is Nornickel's, a Russian metals and mining company priding itself on producing the world's largest amount of nickel and palladium. Nornickel also produces platinum, cobalt and copper. Their 2016 Annual Report 'Advancing transformational change' is a traditional A4 size and perhaps for coherence sake, being a report about heavy metals, it is also a heavy weight with an impressive 248 pages.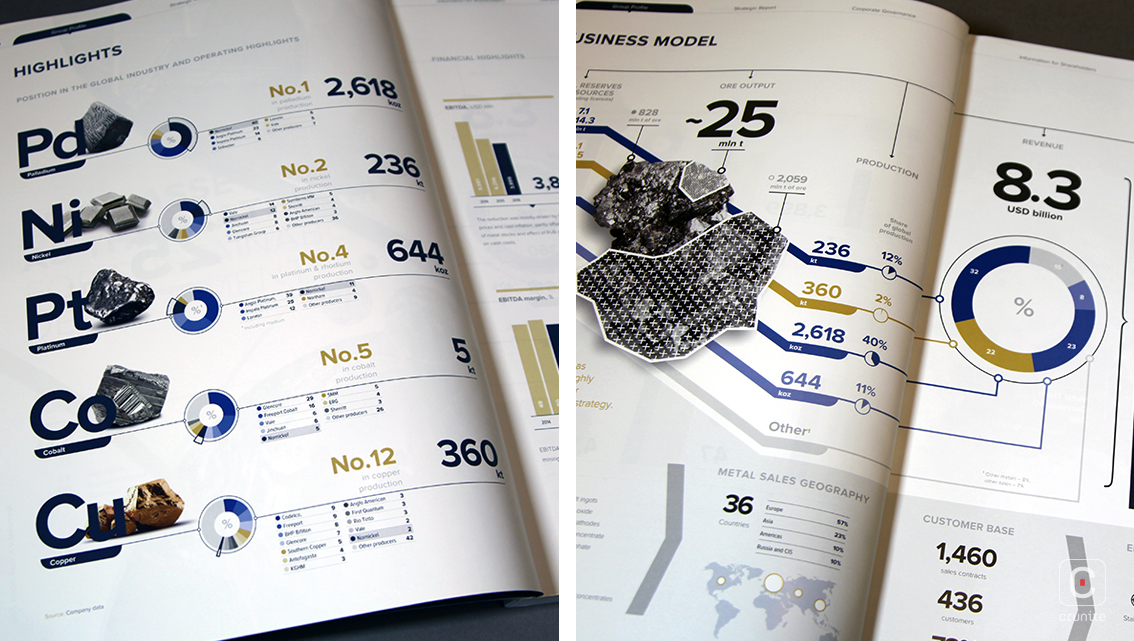 Running through the report is an overall colour scheme, which is enriched by large swaths of white and deposits of copperish, blue-grey hues that reflect the colours of the metals that the company mines.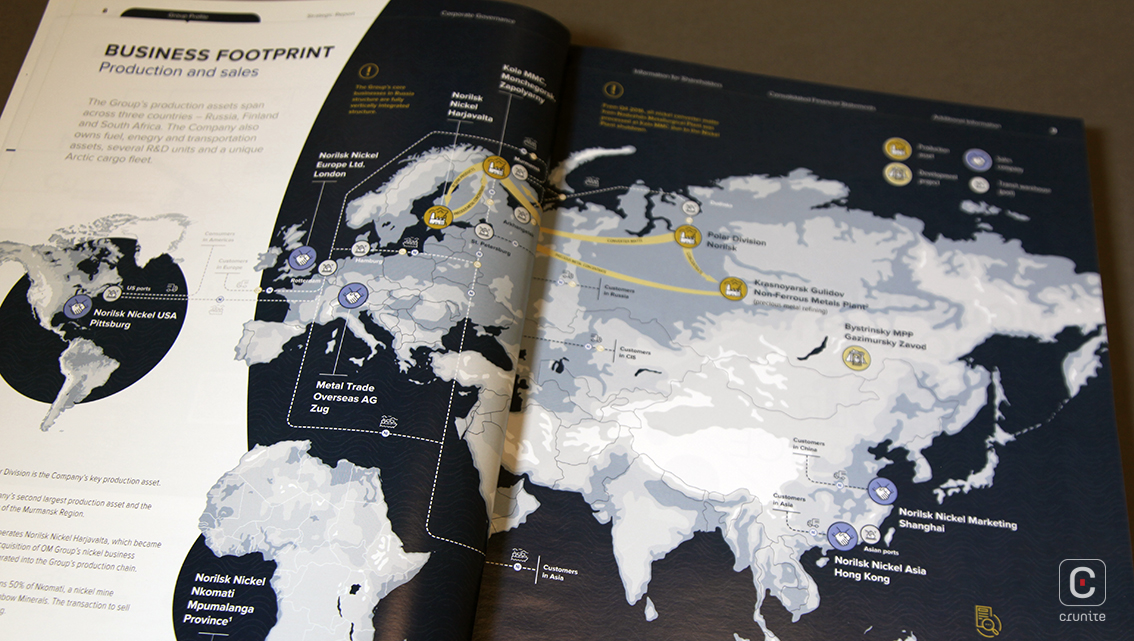 The colours permeate the industrial style photography and extra impact is created through white flashes that bounce off smelting hot yellows and oranges bolstered against the cooler shades of blue and grey.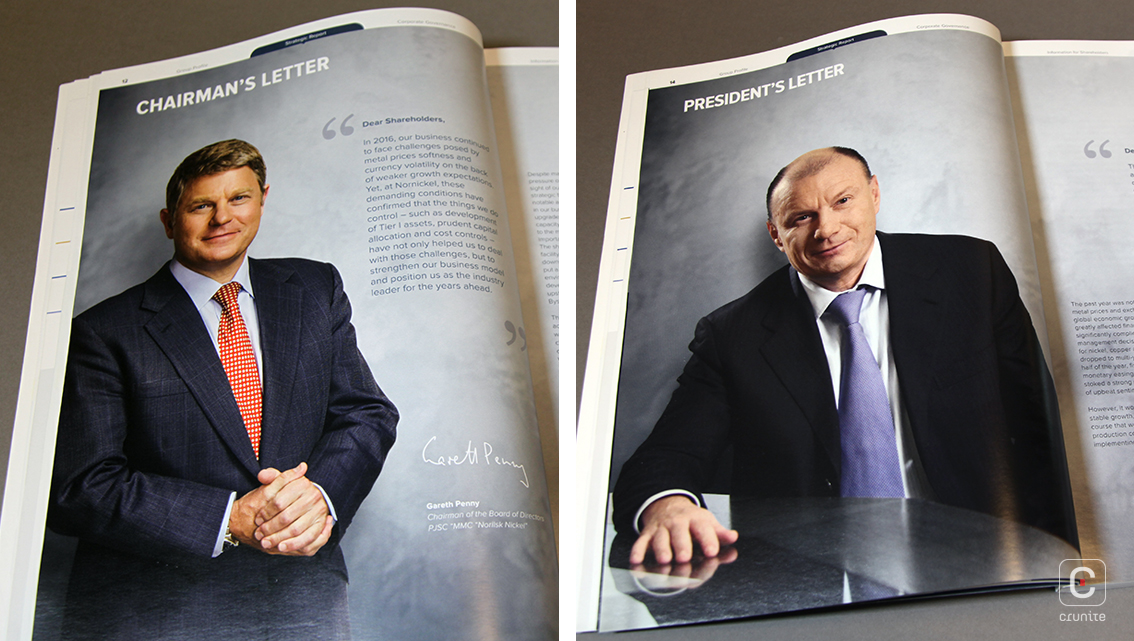 The theme for the report's infographics taps into the Company's metal veins.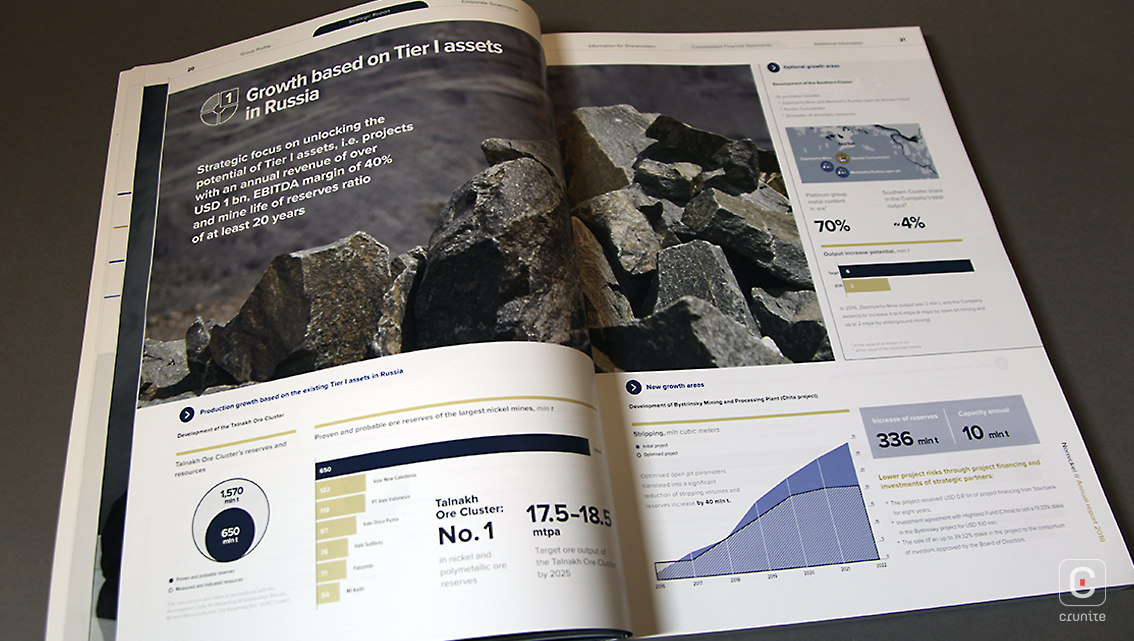 On page 4, for example, the content is visually appealing thanks to the display size fonts hammering out the chemical symbols which overlay the relevant chunk of metal exposed on the white background. The colour palette also does a nice job of following through with the theme. The Business Model, on page 7 and 8, presents a fair amount of information to process but the clever segmentation ensures it is neither overwhelming nor yawningly boring. The graphics are presented in a user-friendly way, guiding the reader along clear pathways to nuggets of valued data while easily identifiable graphics illustrate the end users.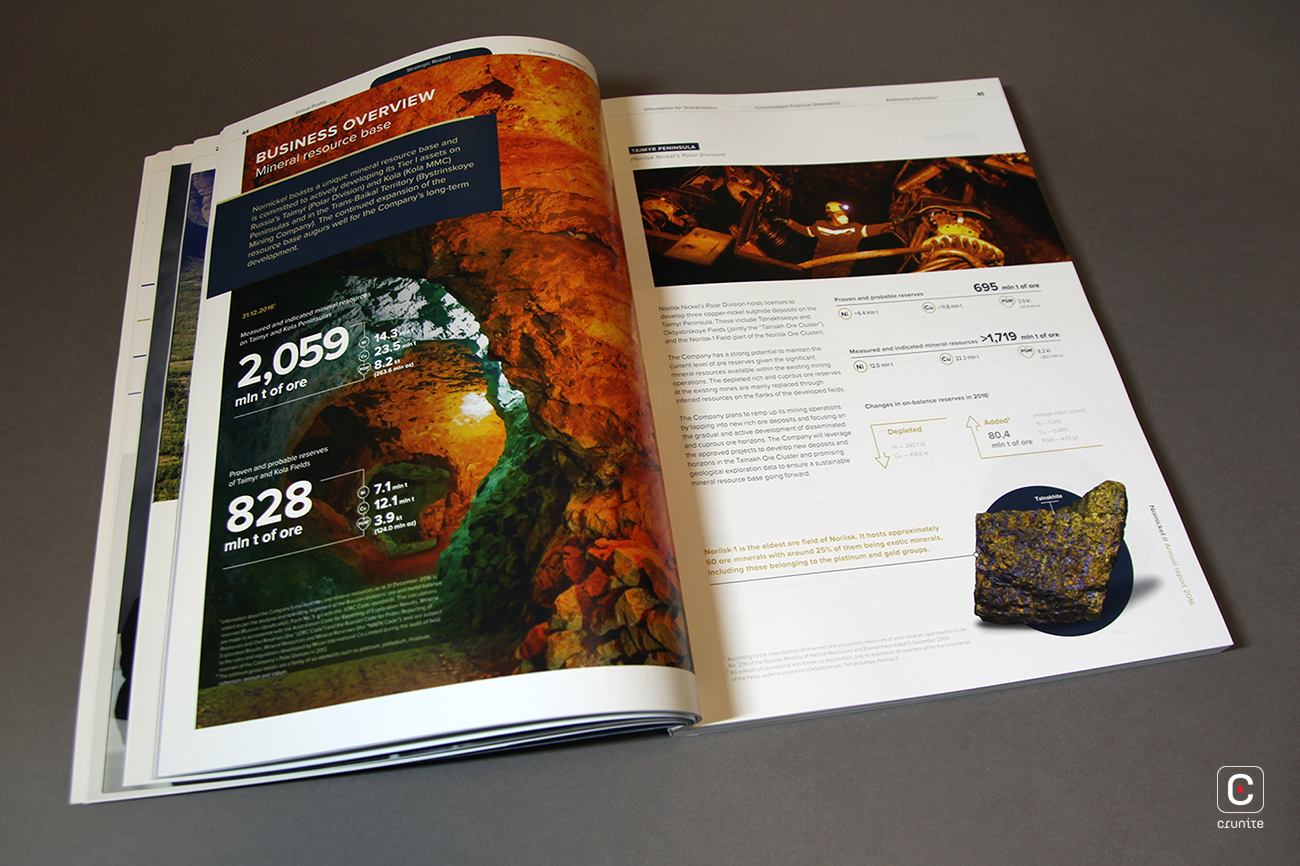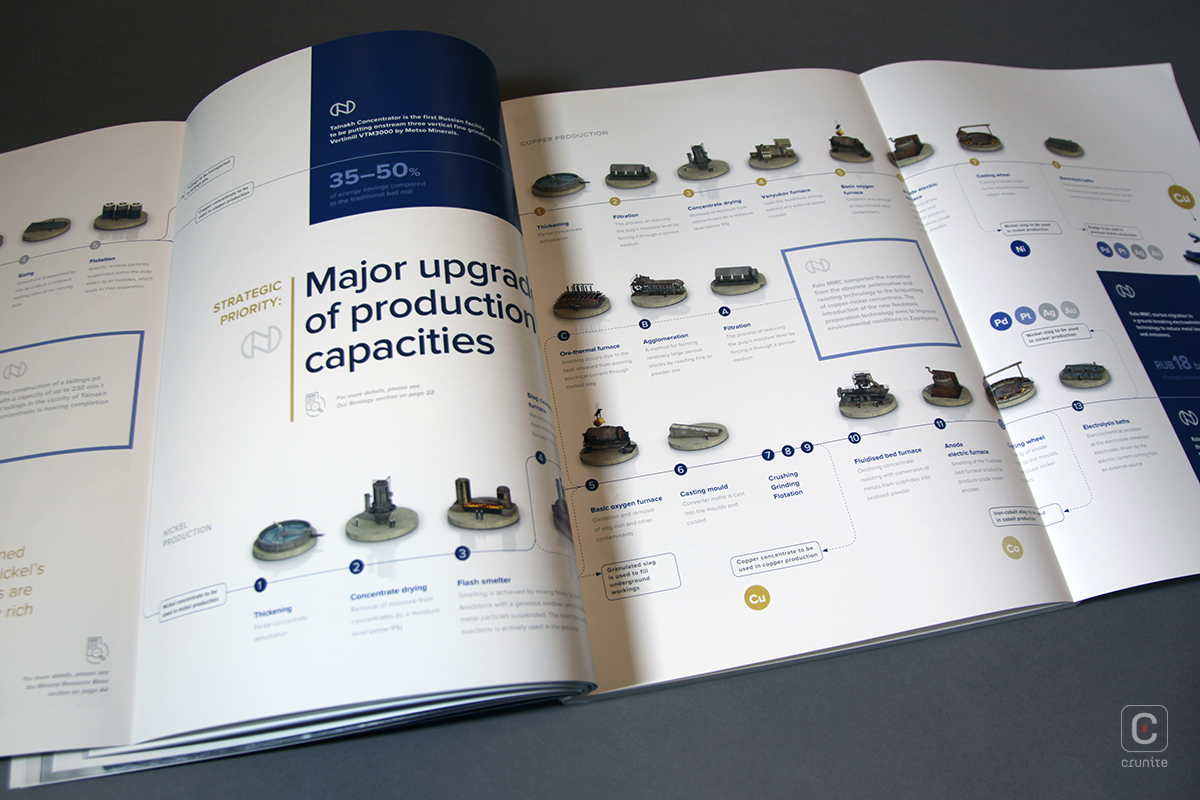 Nornickel's 2016 annual report offers users a choice: the full report can be easily downloaded as a pdf and it can be viewed online as a report summary with a fully visual and interactive report. Navigation is user-friendly including the bottom navigation, which features a selection of social media sharing tools.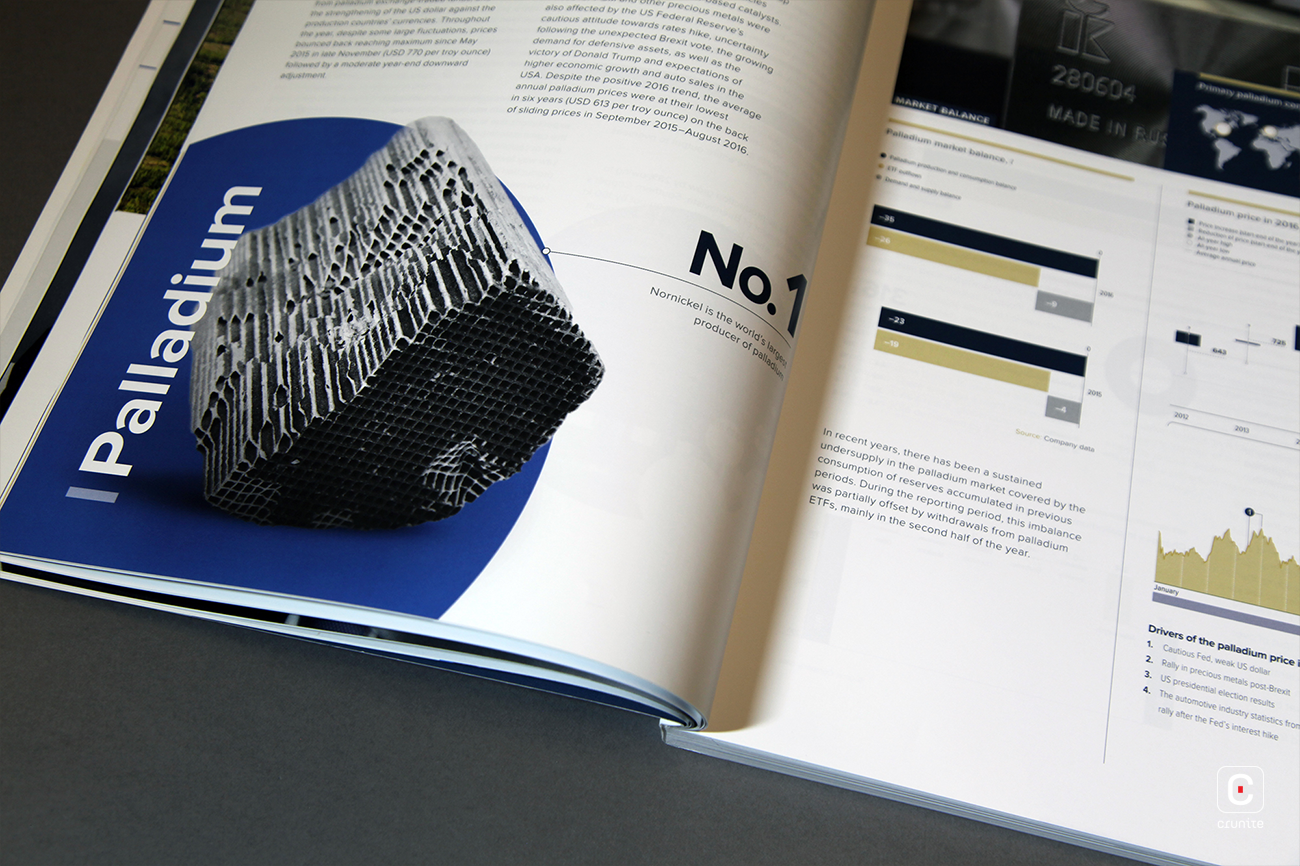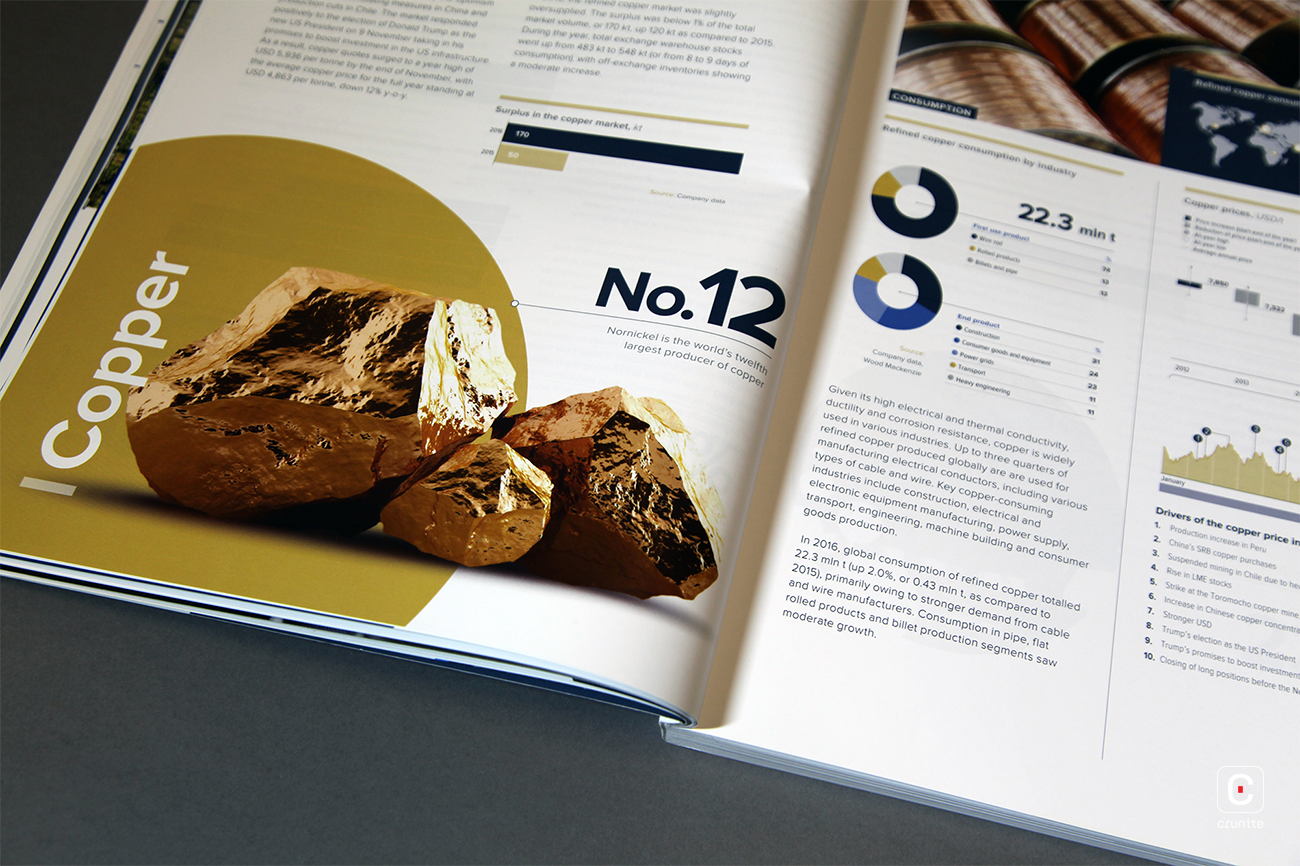 Back