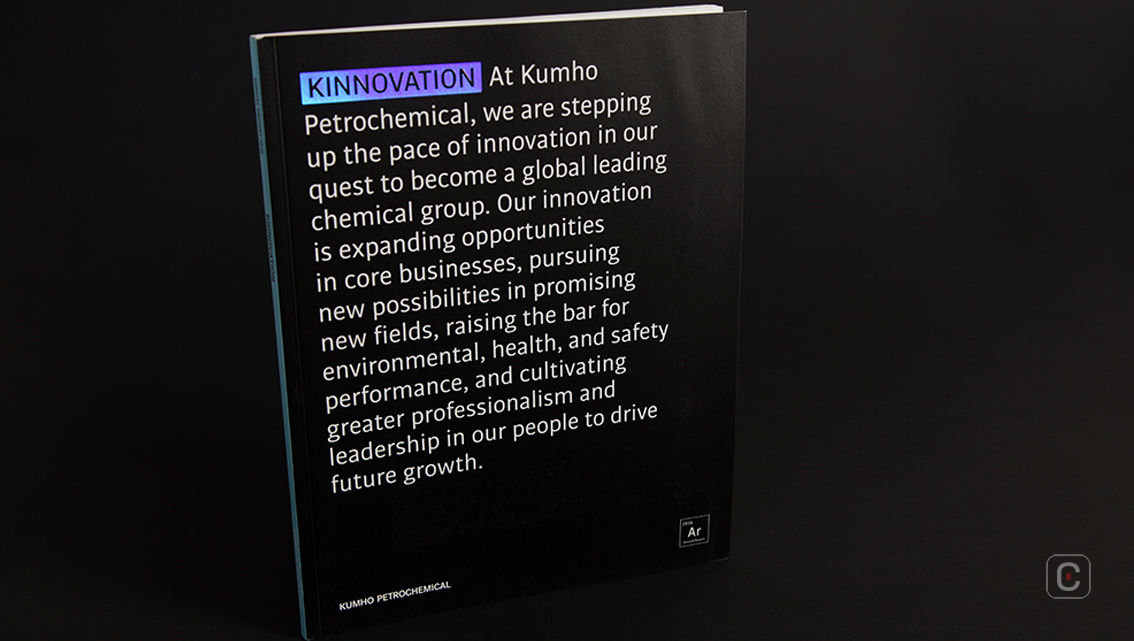 The Kumho Petrochemical annual report has been designed around the core theme of 'innovation'. Drawing on Kumho's chemical DNA the report's design has many references to the chemical industry. For instance, on the front cover bottom right, a symbol that could have been plucked from the periodic table is used to date and categorise the publication as an annual report. The abbreviation 'Ar' resembles the element on the periodic table 'Ar' which is in fact the chemical element argon; a noble gas and number 18 on the periodic table. Unlike argon which means 'lazy' or 'inactive' Kumho Petrochemical, a Korea-based company, is very lively and quite competitive according to its 2016 Annual Report which claims the firm is 'one of the world's largest and most competitive producers of synthetic rubbers' and that by 2020 the company's goal is to be a 'global leading chemical group'.
Shimmering on the cover of the report is a rainbow holofoil with a unique rainbow holographic effect in the foil base.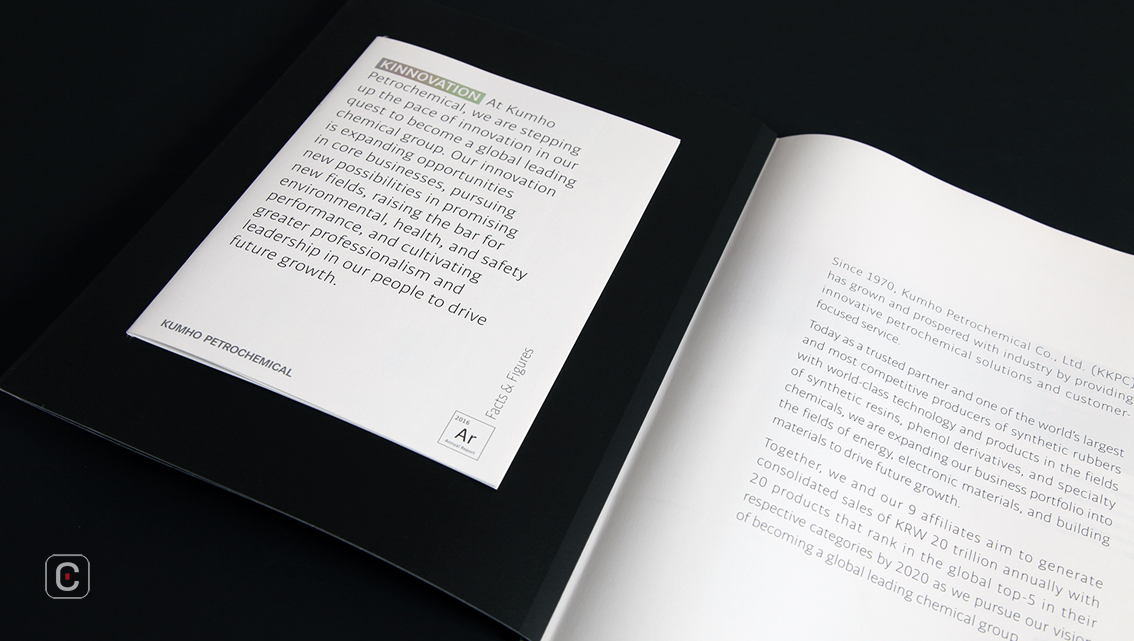 The holographic 'Kinnovation' title is made up of a playful arrangement of letters based on the word 'innovation' and the initial K'. It's not the first time the company have employed 'K' to prefix its annual financial document. It was used in a similar manner for Kumho's 2015 and 2017 annual reports too.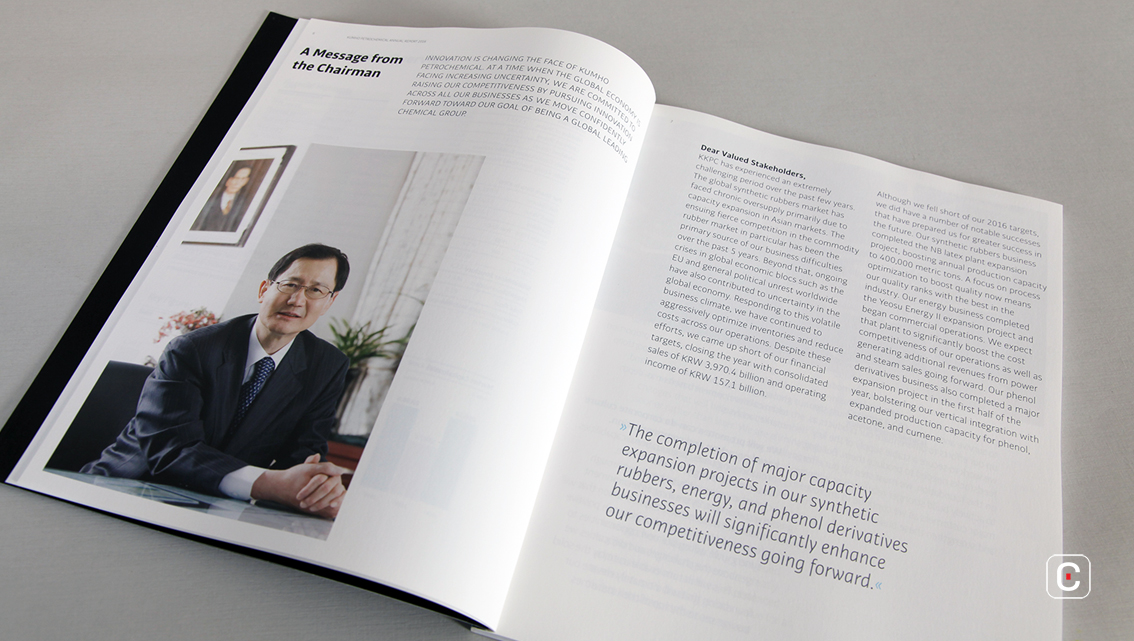 The report continues to be creative and entertaining on the inside too making it easy to see why the publication's interior design has won hearts and minds alike. The report focuses its approach on photography rather than illustrations or vector graphics. The style is distinctive and industrial and serious thanks to the masculine, neutral colour scheme.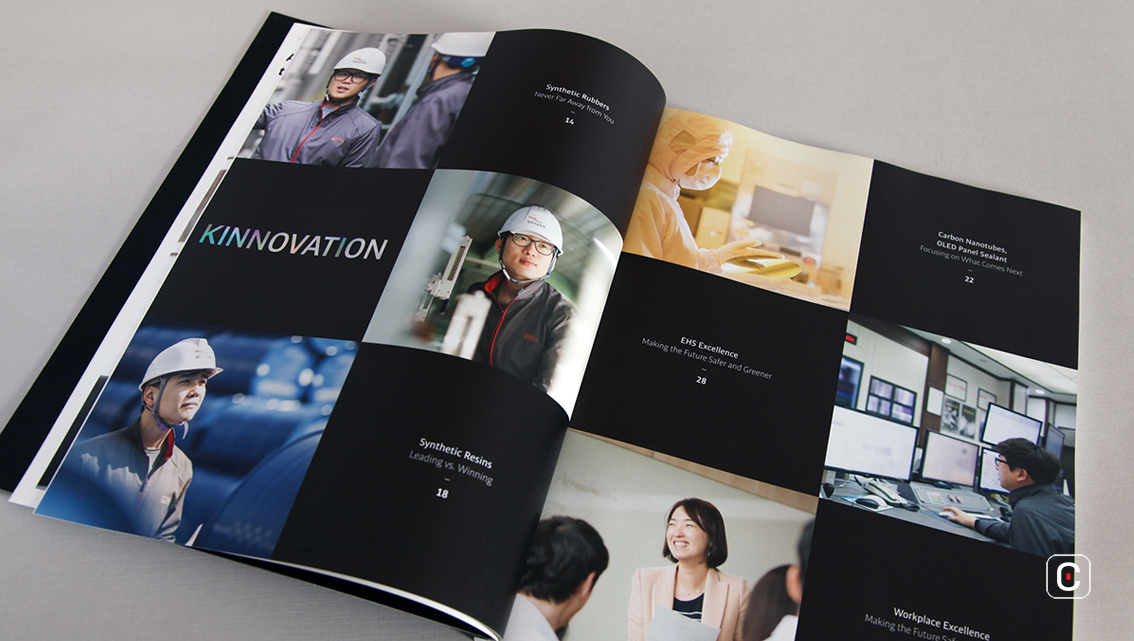 Getting the photography right helps to advertise the company's business to stakeholders and investors.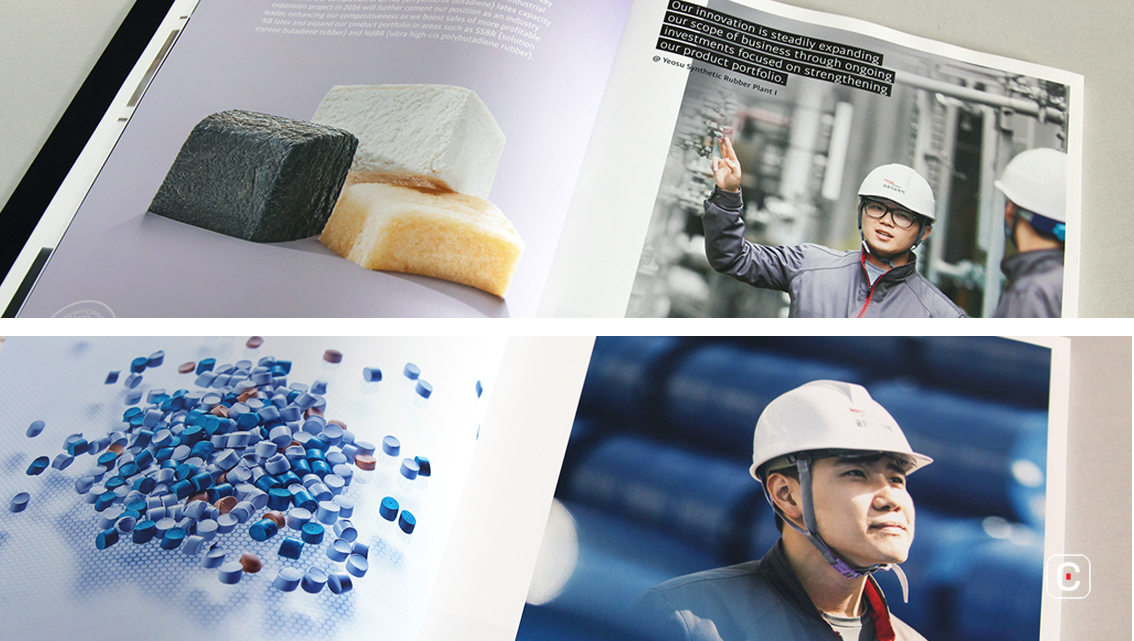 Whilst on the subject of sending the right message to the report's audience, it was enlightening to read in the 'environment, health, and safety' section on pages 28 and 29 that the company have replaced their lights with energy efficient LED versions.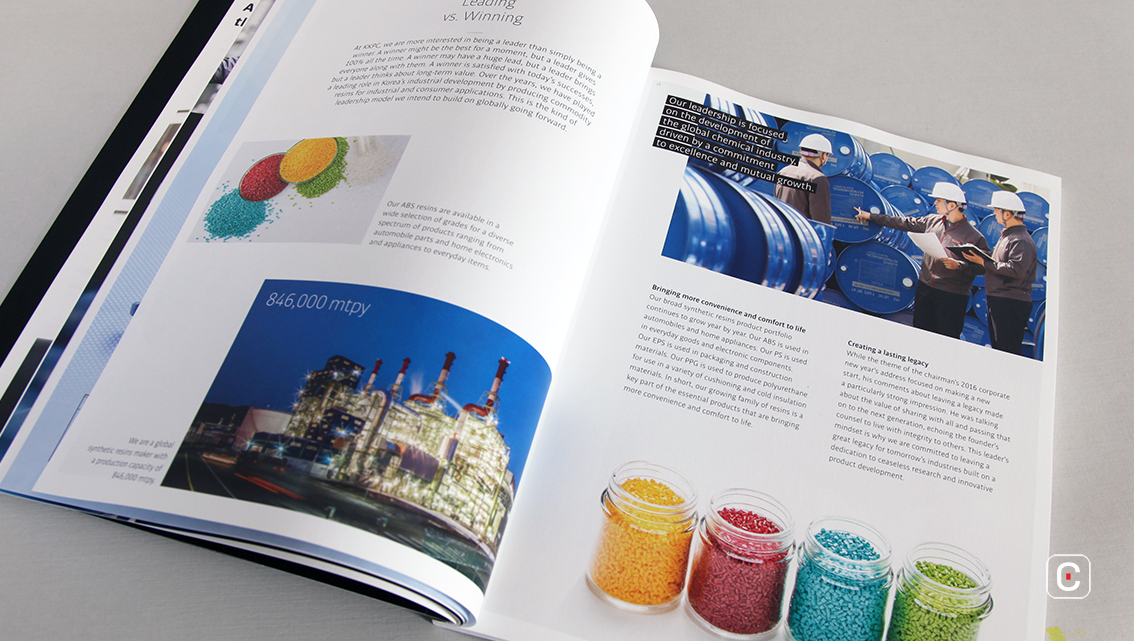 Anyone wanting to read the report for themselves can visit the company's website and either download a pdf of the entire report or choose to download one or more pdfs from among the 39 categories available. There is also a traditional format printed version, which comes with a report summary booklet inserted into the front inner cover. The report follows the traditional split of a high-end magazine-style review followed by the financial review.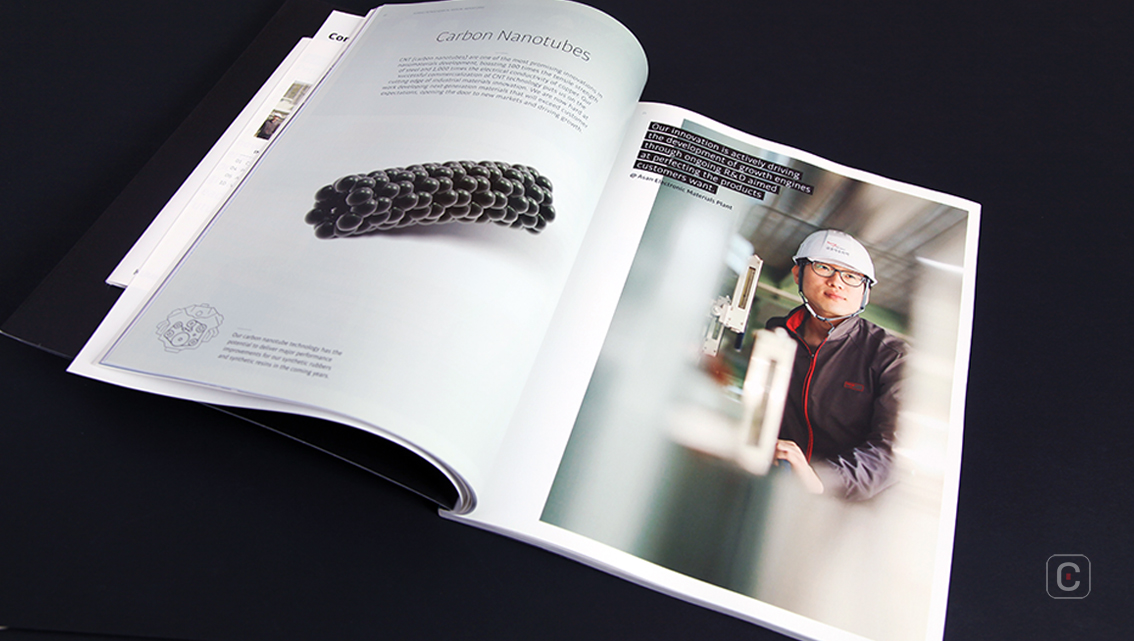 Back