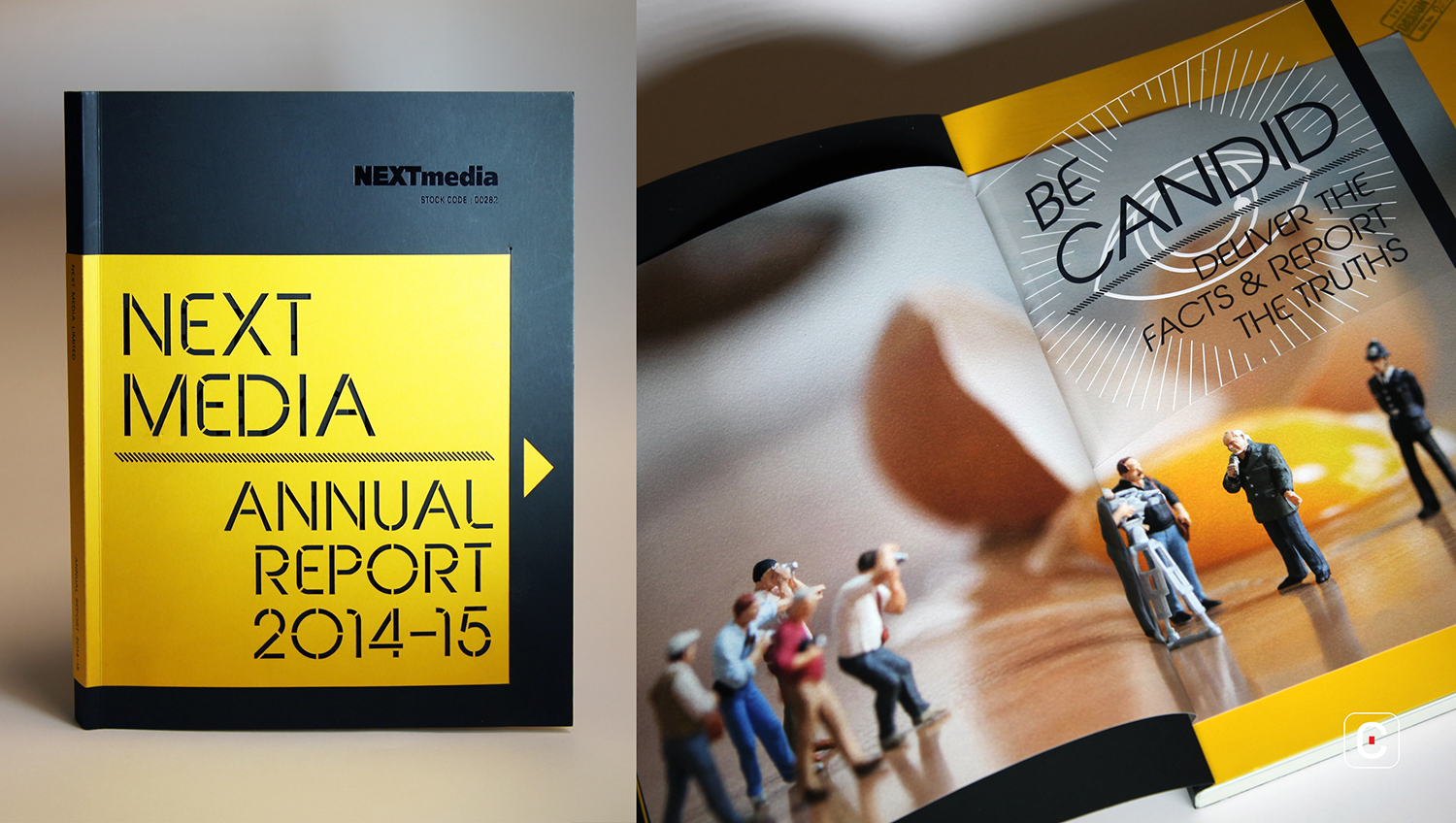 NEXTmedia (now known as Next Digital) is a multimedia company based in Hong Kong engaging in digital as well as traditional publishing, printing, app design and online/mobile games. The cover treatment in its report is intricate – a flap inserted in the cover features die cut typography, which opens to reveal four icons depicting the company's role in digital and print media. Gloss-laminated text on the uncoated stock of the cover reads 'Be the explorer of the world', setting out the company's invitation to readers.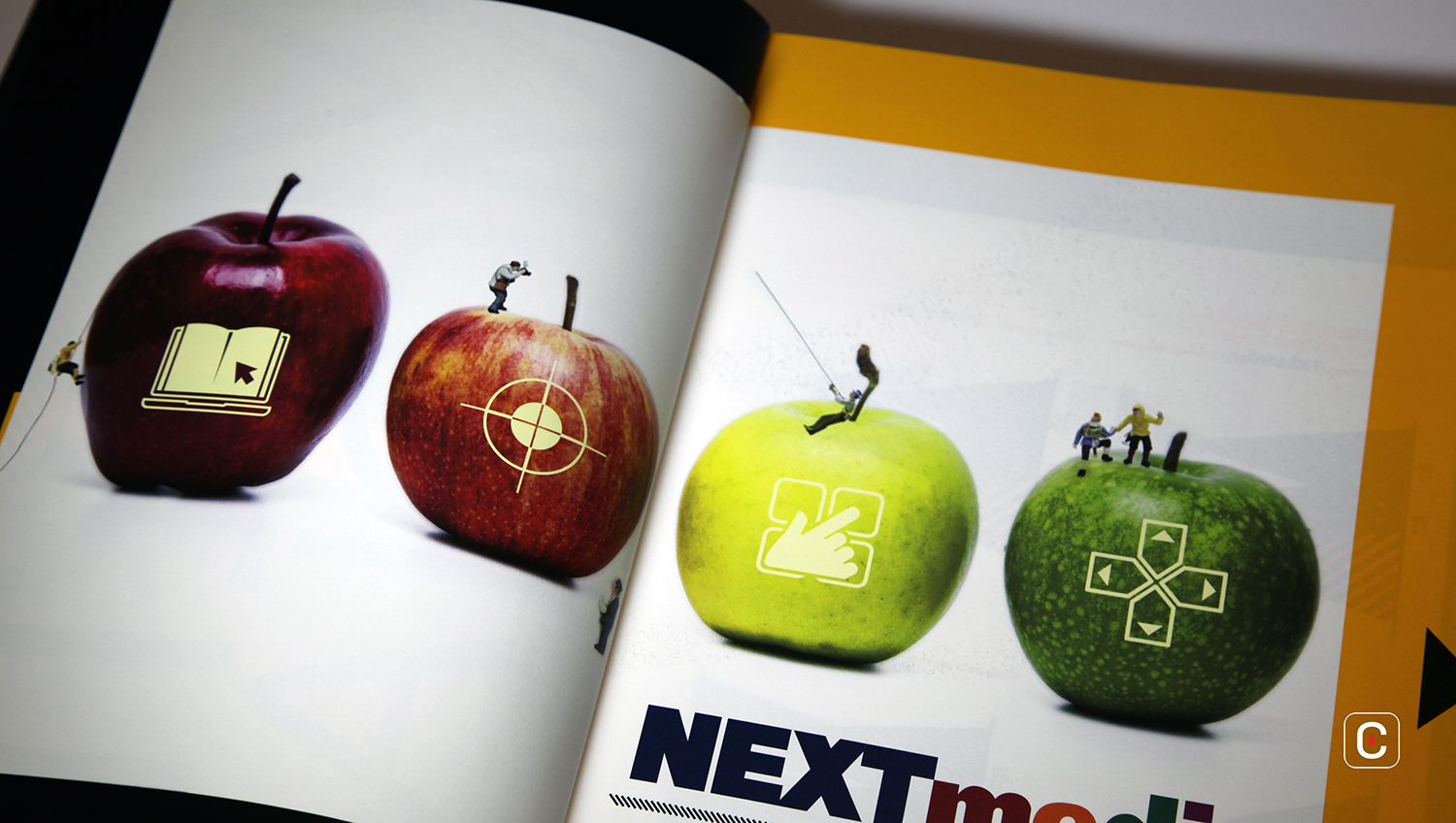 The use of high contrast black and yellow suggests a clear vision and clarity of purpose, hinting at the manner in which they pivoted recently from traditional to digital media.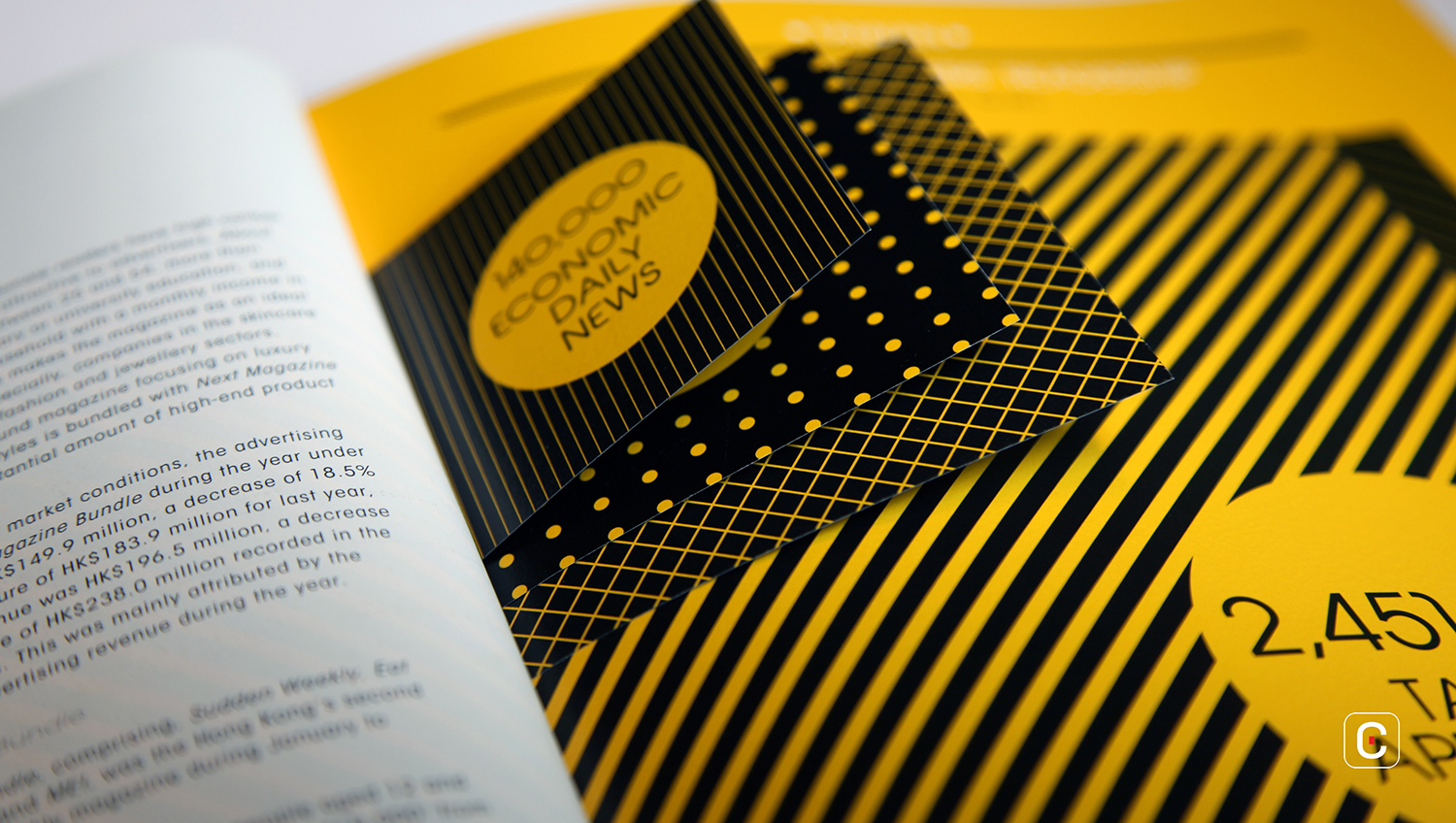 A rich yellow reminiscent of sunflowers is an unusual choice for a media company and creates a pleasing sense of warmth.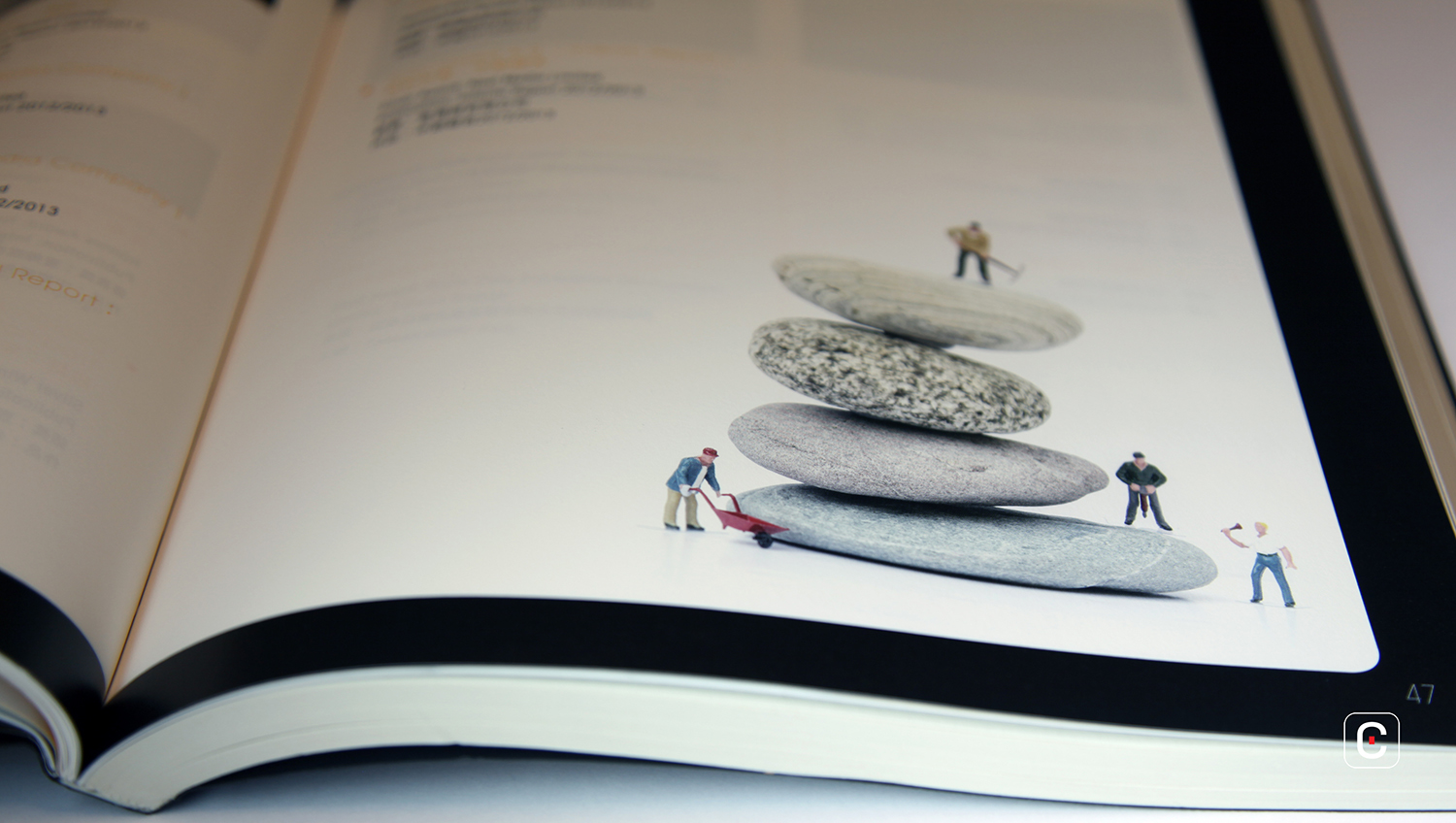 Many single-sheet inserts of varying sizes are bound into the spine. These are used to draw attention to facts and statistics about the company. The inserts, of which there are about 15, have the effect of slowing reading pace – making readers focus on aspects of the company's success it feels are most important. It is an effective technique.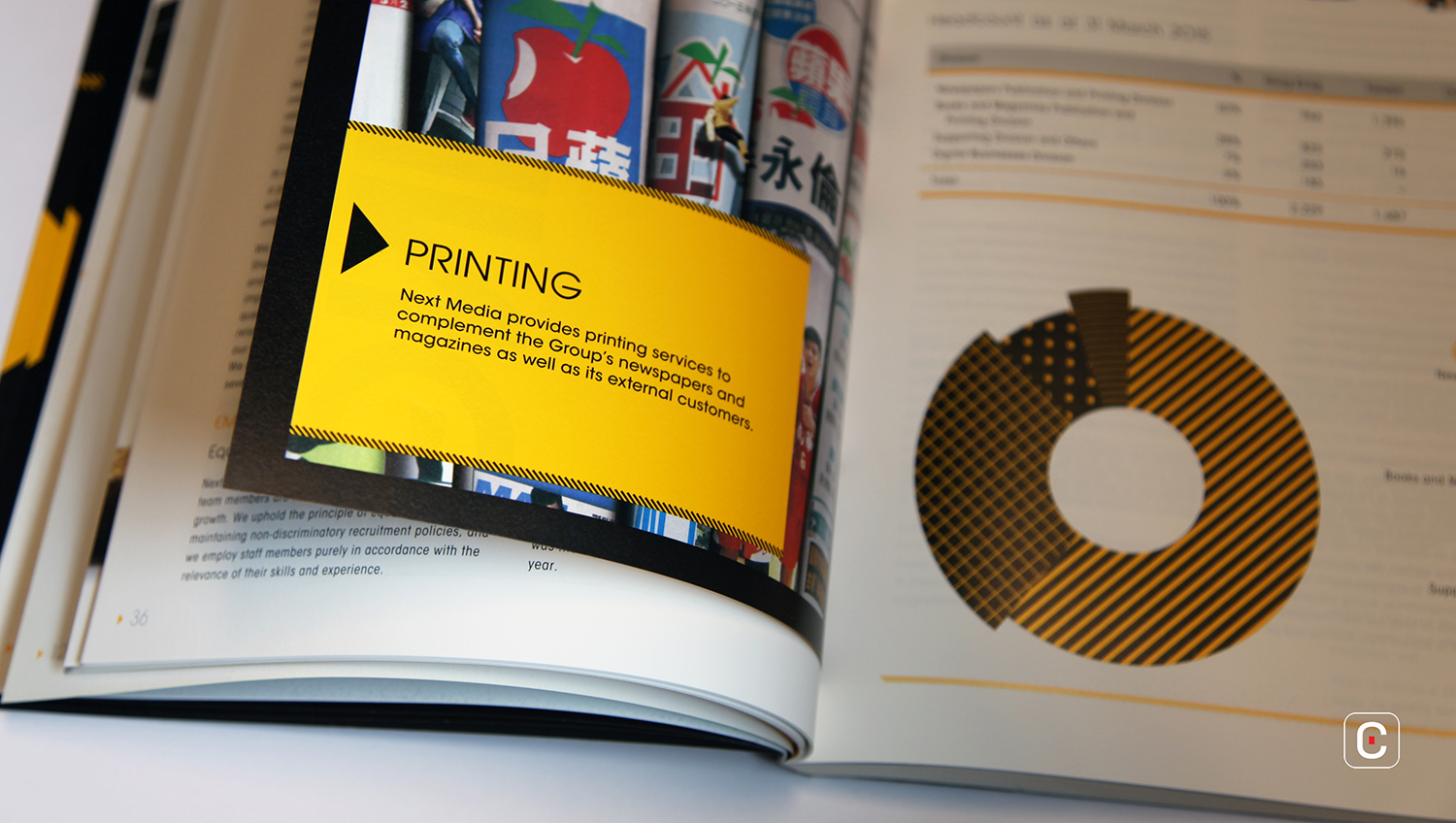 The report makes us of simple patterns, perhaps to suggest speed and dynamism, reflecting the company's rapid shift into digital publishing.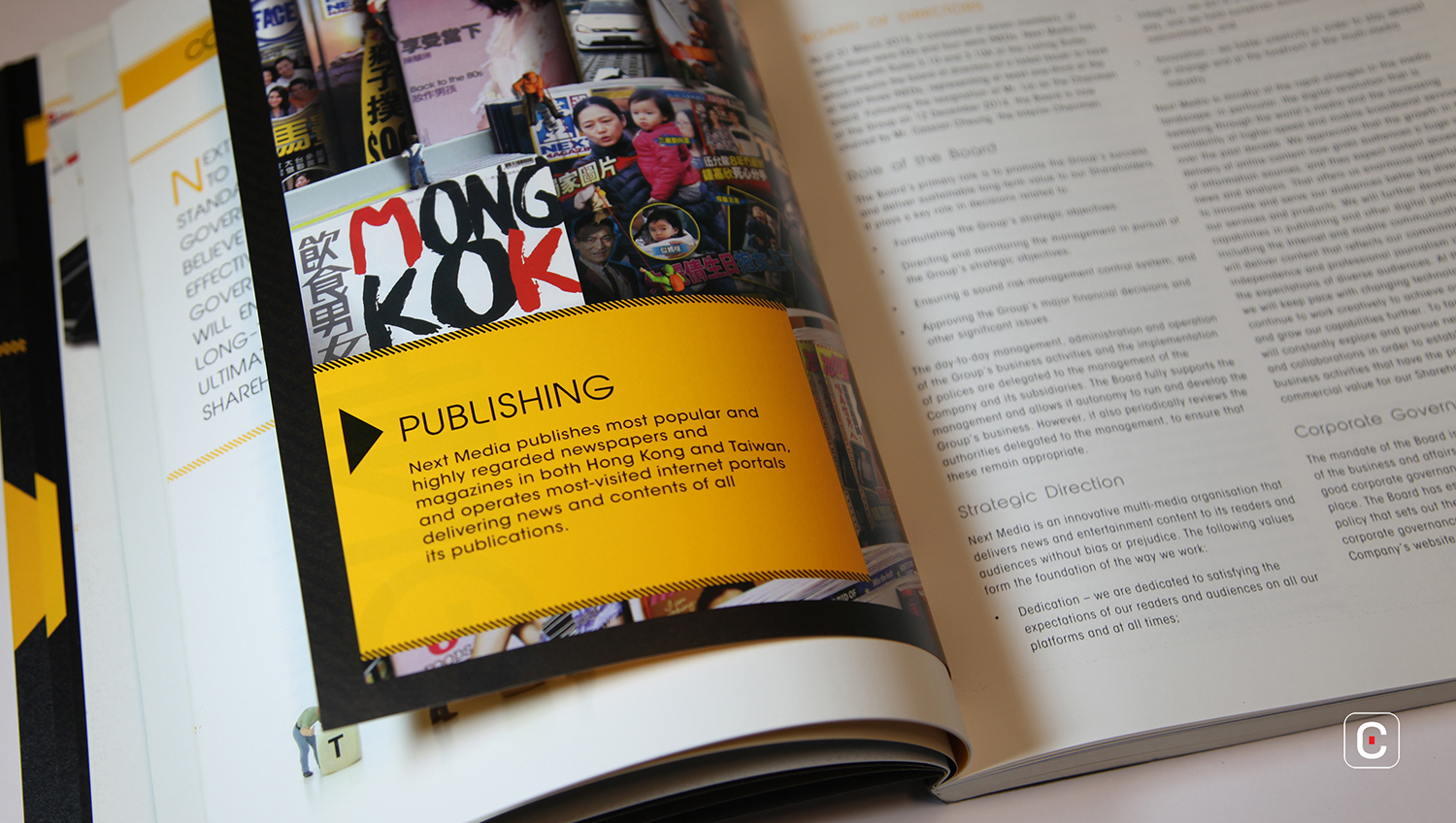 The patterns appear in factoids, statistics and infographics, tying these elements neatly together.
Miniature scale models of people engaged in various roles – painters, loggers, office workers and so on – are used to create humourous vignettes throughout the book. Reminiscent of the work of Japanese artist Tanaka Tatsuya, this thematic lightness ties in nicely with the use of colour in the book.
Back