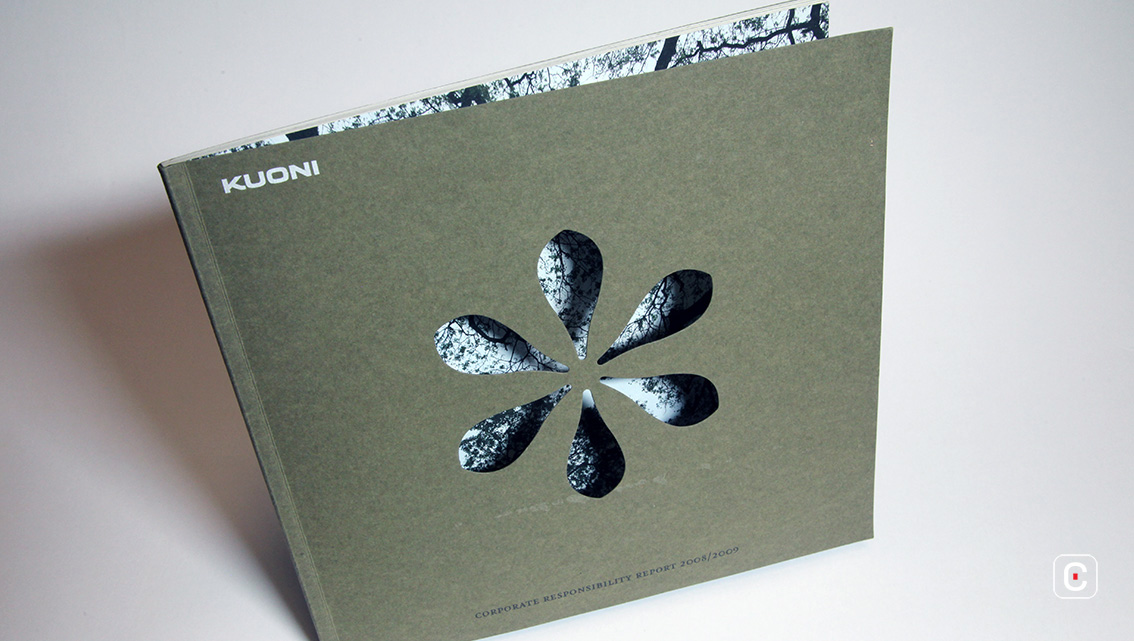 Small, slim and simple are what describe the Kuoni Group's Corporate Responsibility Report for 2008/2009. The second of its kind, this report seems to embody the travel company's philosophy of sustainable tourism.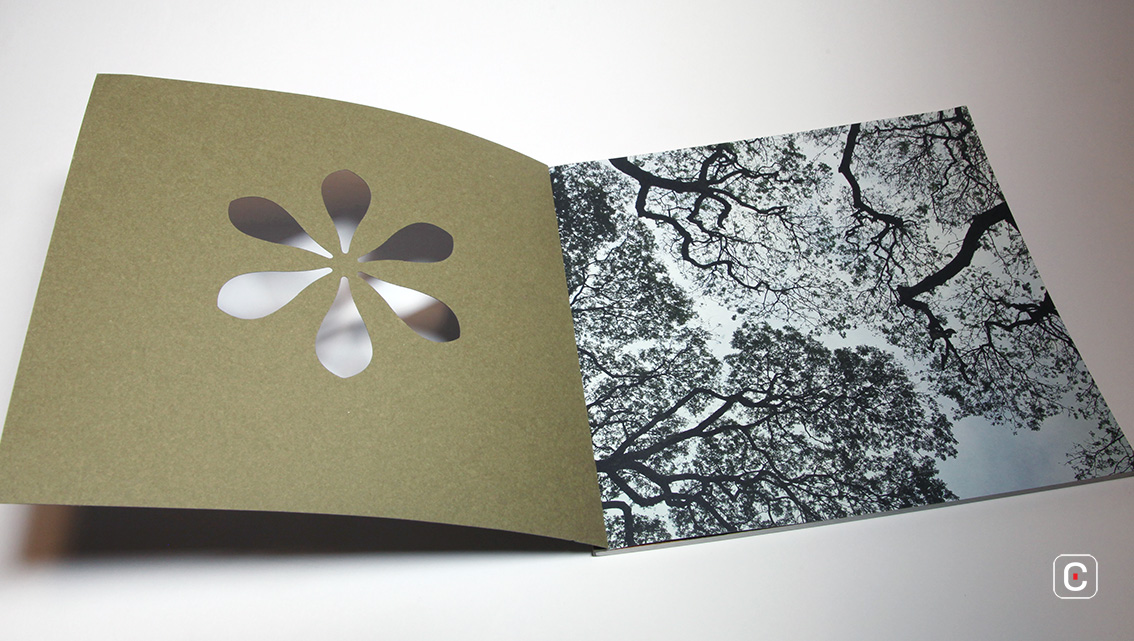 The cover is unsophisticated in design with a die-cut six petal flower, which offers a sneak peek into the next page: a full bleed greyscale bottom up view from below a cluster of trees, seeming to imply added focus on environmental sustainability.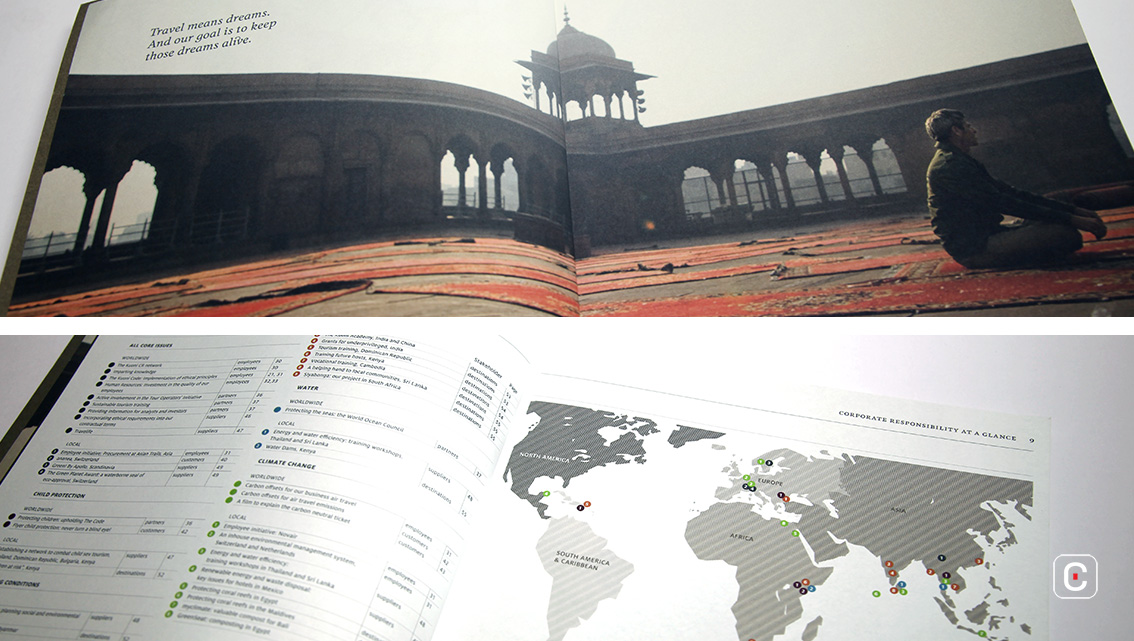 As the report progresses, the photographs display a rustic, almost sepia appearance, which complements the rest of the content. The variations between the settings of these photographs communicate the global expand of Kuoni's CSR initiatives. They are all low saturation for effect, while a selection of corporate portraits scattered throughout the report are simply black and white. This adds a subtle sense of class to the report.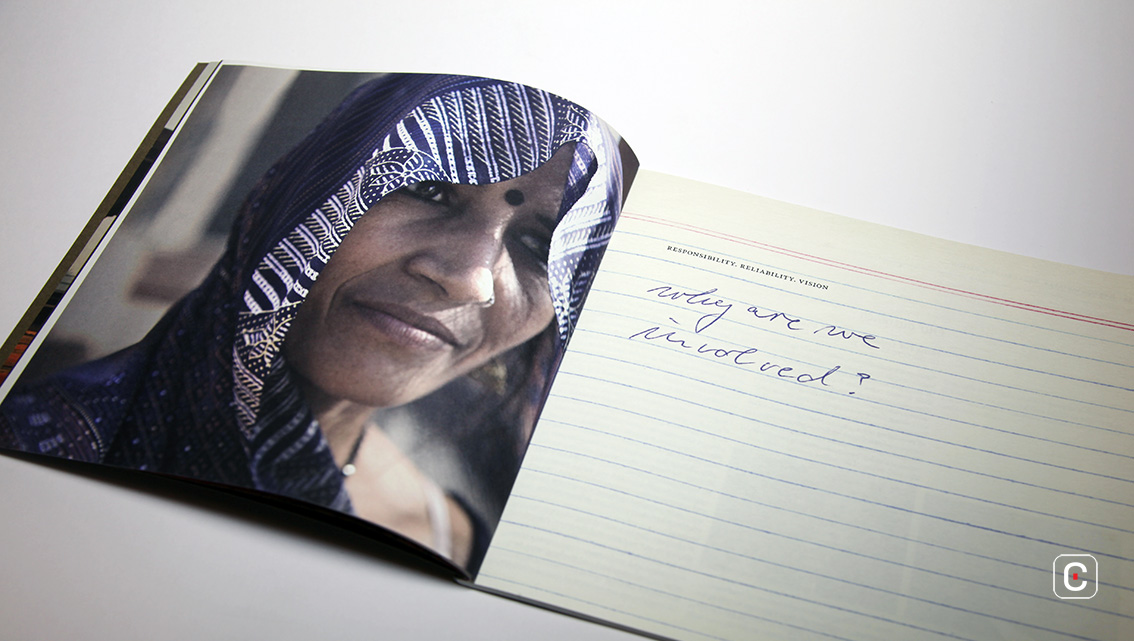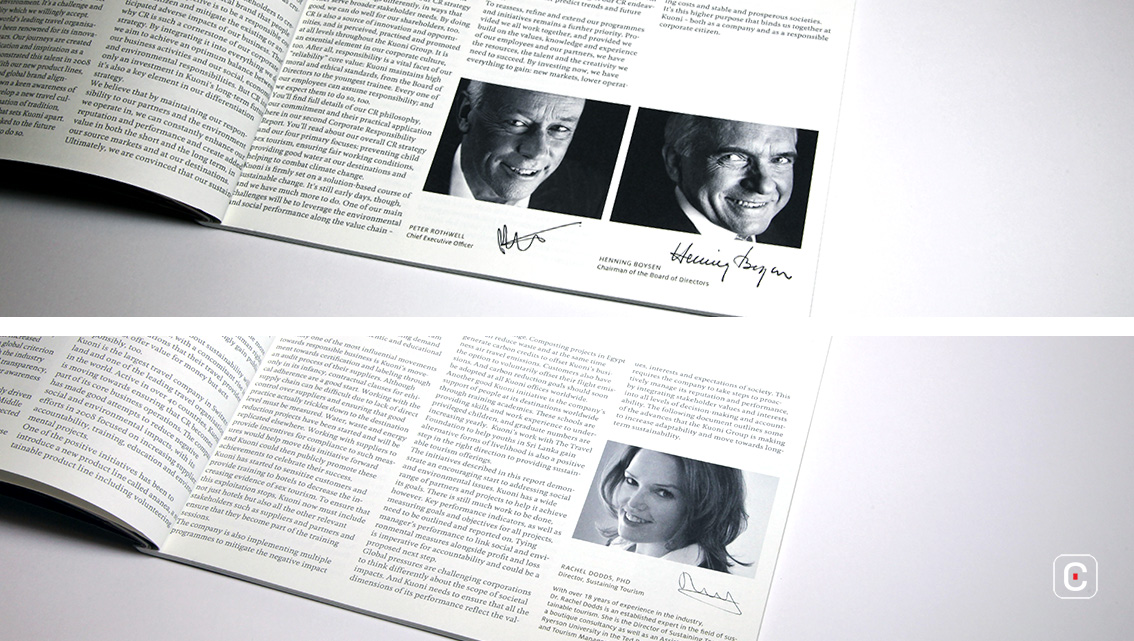 The earthy, mild colour scheme of the report is easy on the eye. The use of different media for hand-written questions in the segment breaks increases visual appeal and gives the report a sense of character, while the photographs correspond to this structure.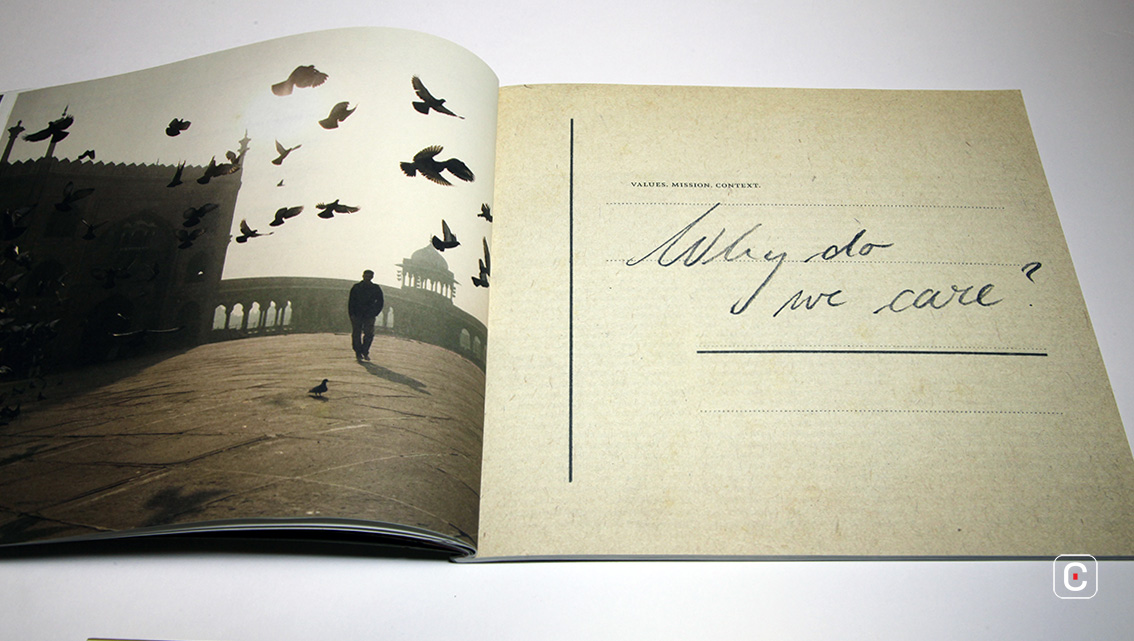 Written content consists of a sans serif font for titles and a serif font for paragraphs. Pages consisting of text are uncluttered and includes basic flowcharts and infographics that contribute to the slender size of the report, giving the reader comprehensive information at a glance.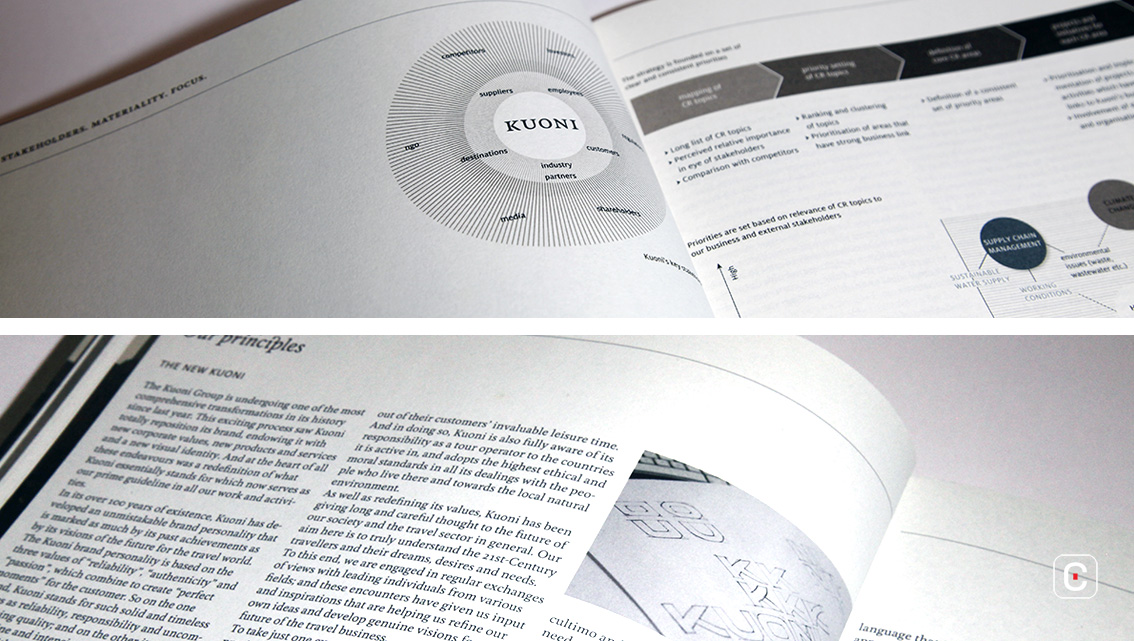 A notable visual feature is the use of different backgrounds or paper types to provide the look of a different texture, for example, vintage paper, parchment paper and single ruled paper to name a few.
Once again, these elements may have possibly been used to represent Kuoni's diversity in terms of its assorted locations worldwide and its multiple branches of sustainability.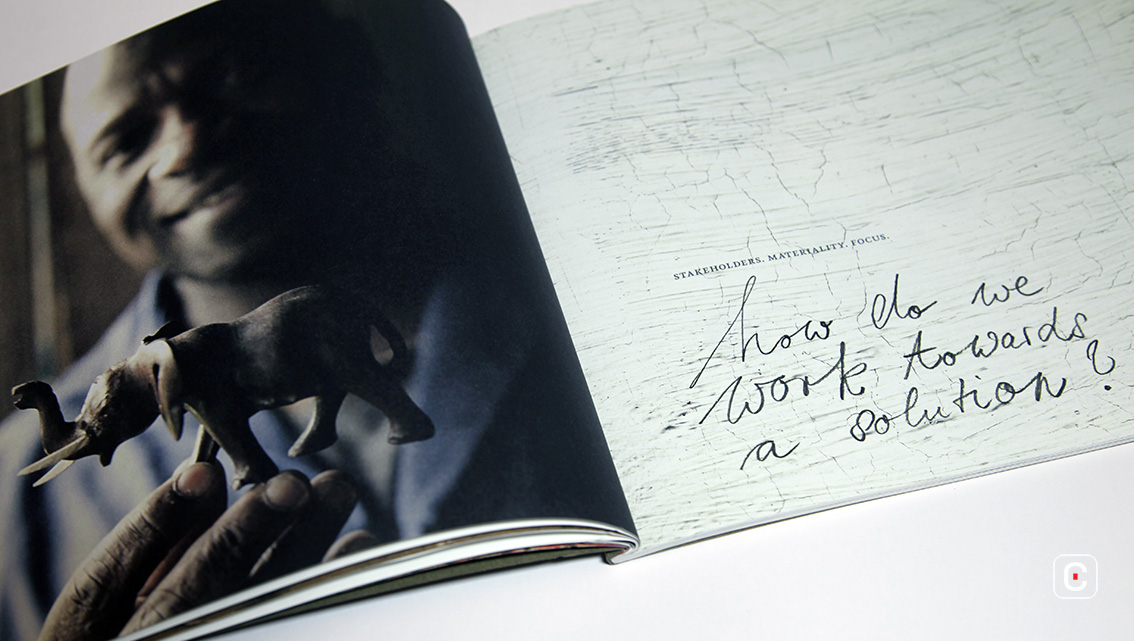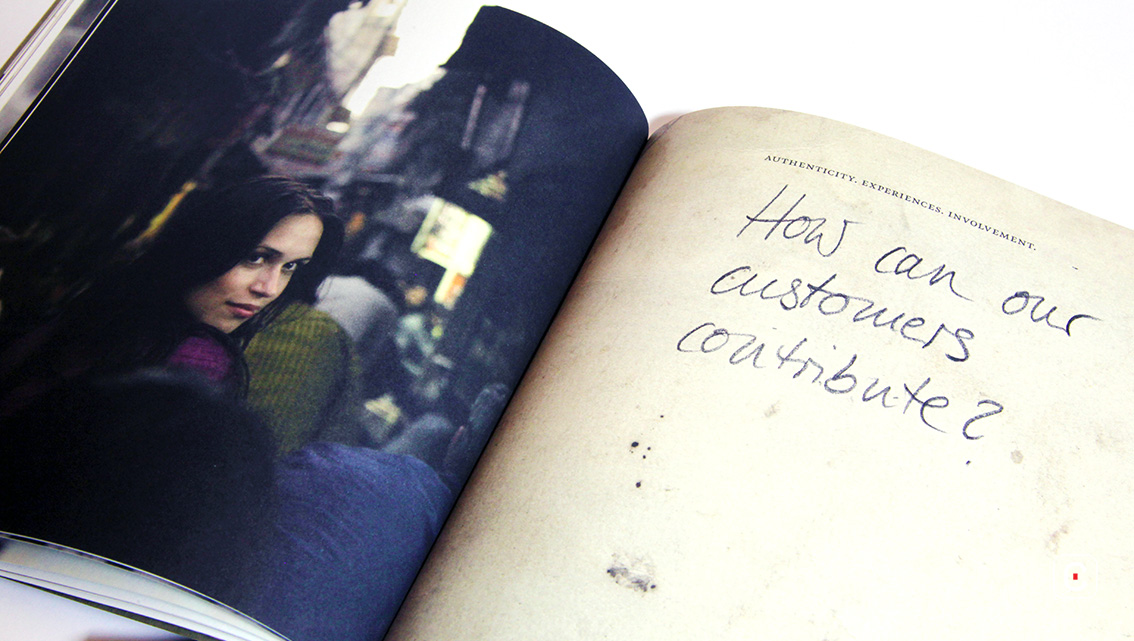 Overall, the report retains its minimalistic charm from start to finish, providing a cohesive outlook regarding the Kuoni Group's collaboration with its employees, partners, customers, suppliers and destinations in order to achieve their CR goals.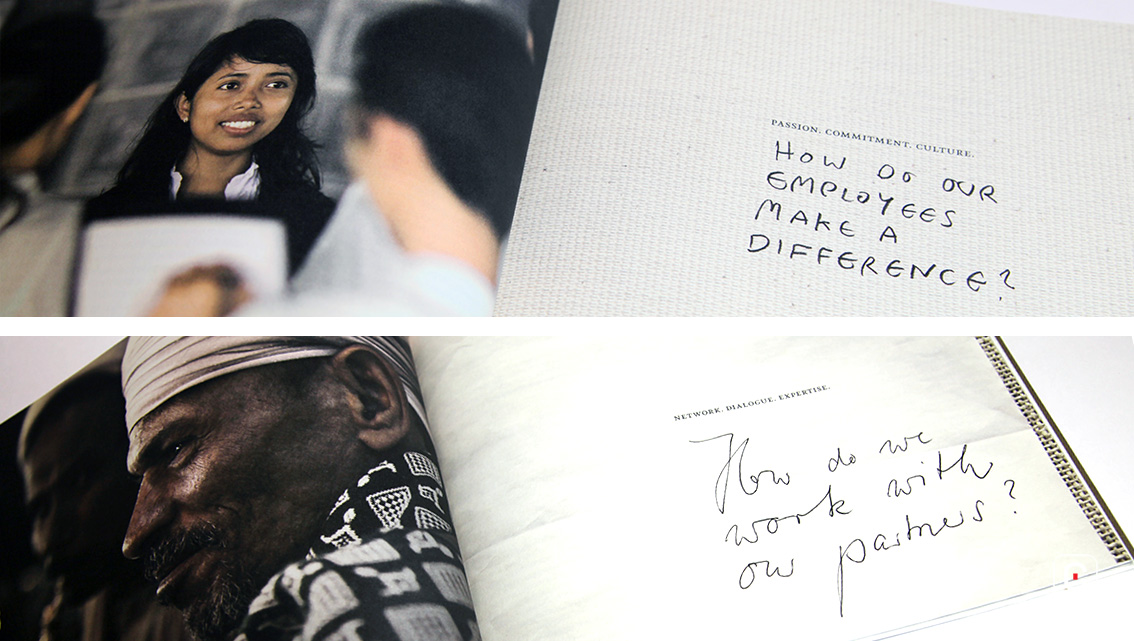 Back