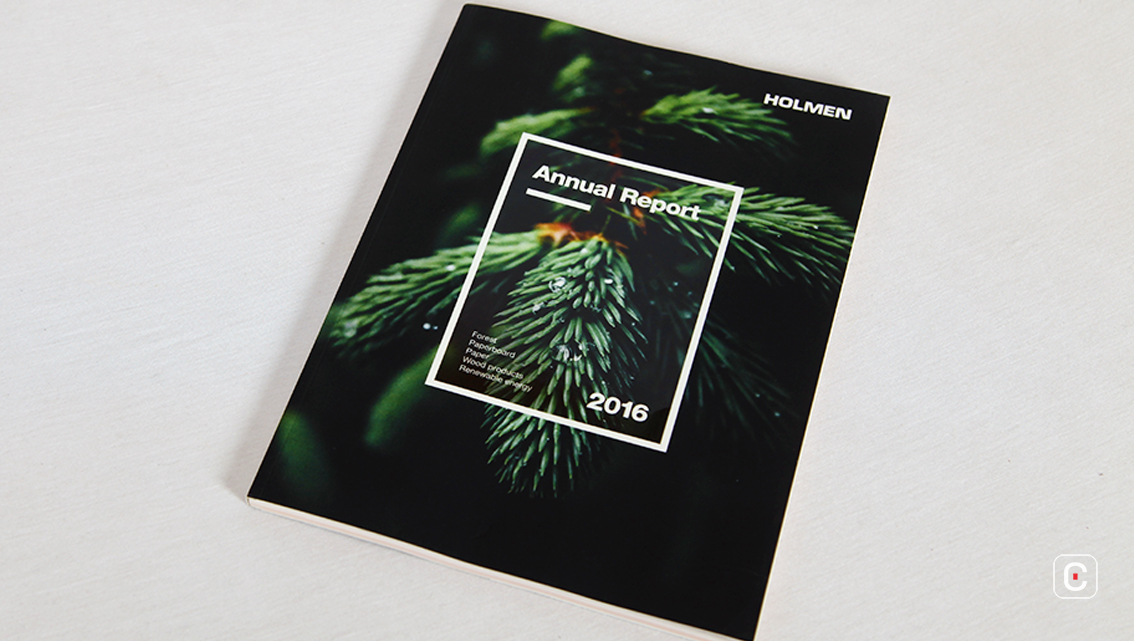 With its unique finish on the cover and lightweight quality, Holmen Groups' Annual Report 2016 is a textural delight. The report being of little weight by no means signifies sparse information between its covers.
While a standard 80-page document would weigh approximately 500g, thanks to its delicate paper, Holmen's report weighs a mere 240g.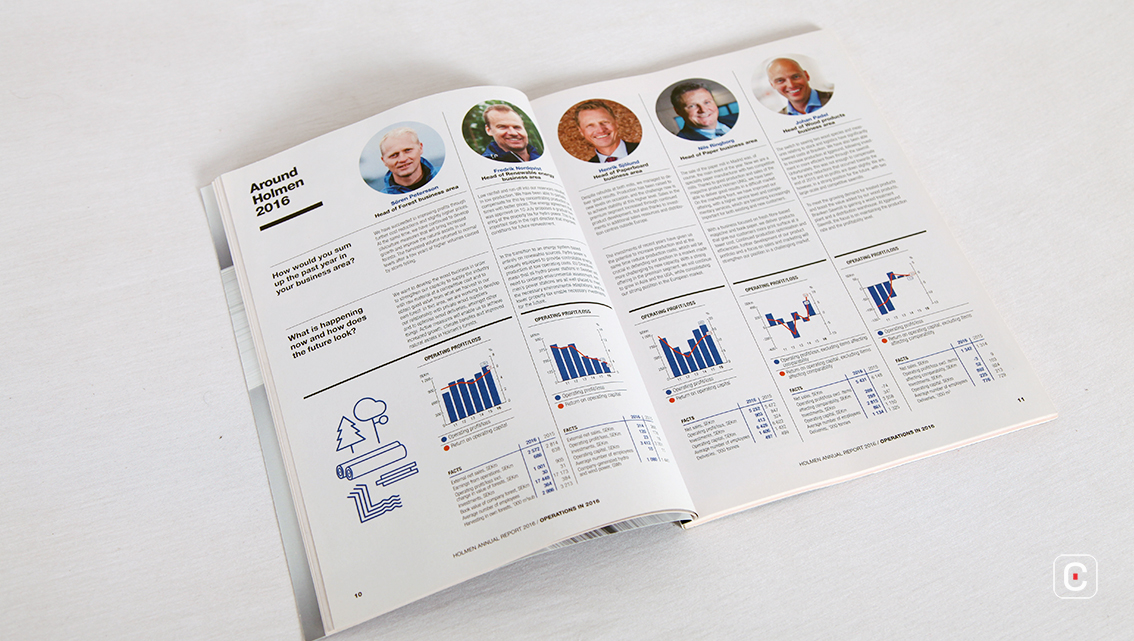 The cover is printed on one of Holmen's own products, Invercote G, treated with soft touch lamination. This gives it a nearly velvety smooth, matte finish. The text in bold on the cover has been embossed, while the centre portion of the report, boxed off by a white outline, possesses a glossy spot varnished finish. This highlights the focus of the report – Holmen's vast sustainable forest reserve from which all their products originate.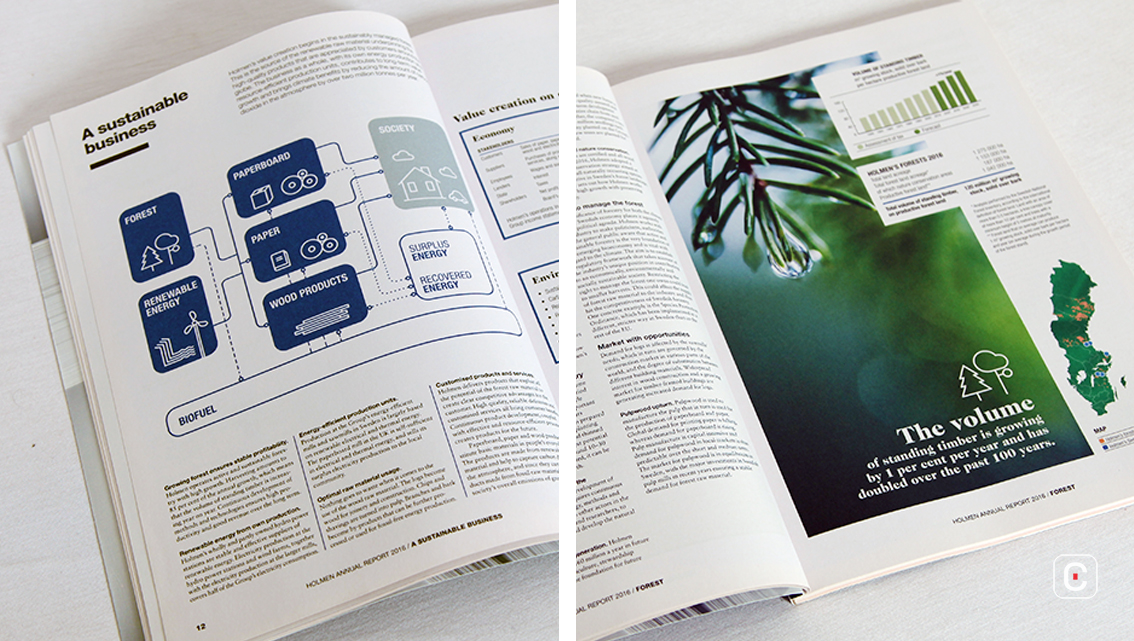 The insert has been printed on Holmen TRND, an uncoated, matte magazine paper that is very much less in weight. Two earthy, neutral colours have been used on the paper – the first half is an off-white colour for the company information and the latter part of the report, which possesses the financial details, is a light shade of peach. Both colours are synonymous with hues and tones seen in forests.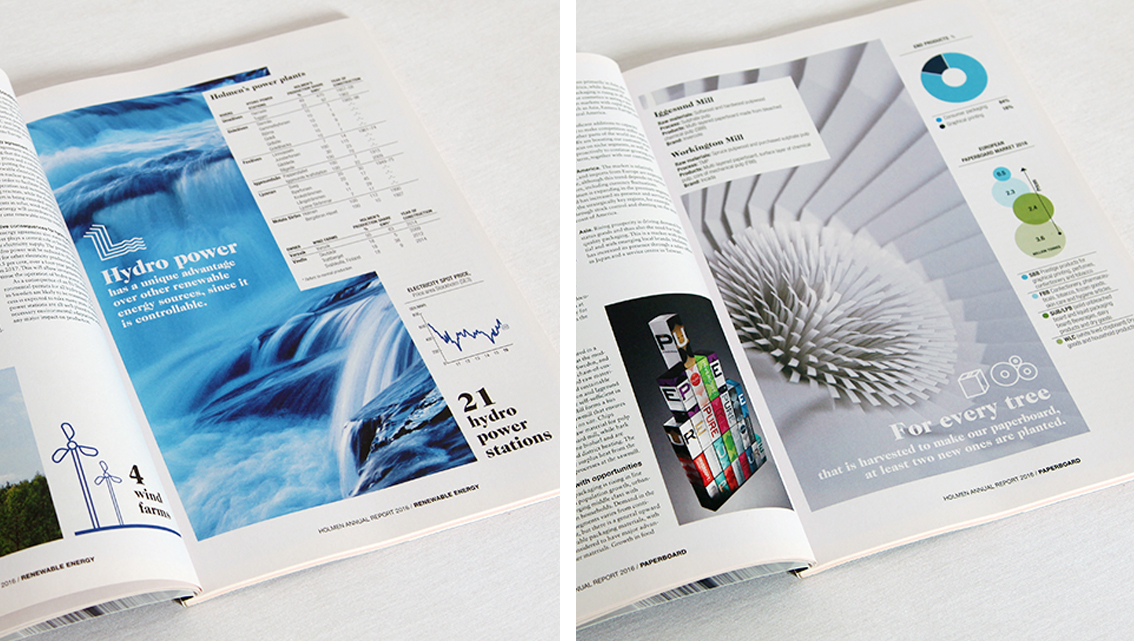 Photographs throughout the report are of high quality, unmarred by the nature of the paper.
Coupled with the larger photographs are both general statistics and facts about the company to pique the reader's interest. The CEO's message highlights how the company recovered and progressed despite a few setbacks, and also capitalises on Holmen's renewable energy production.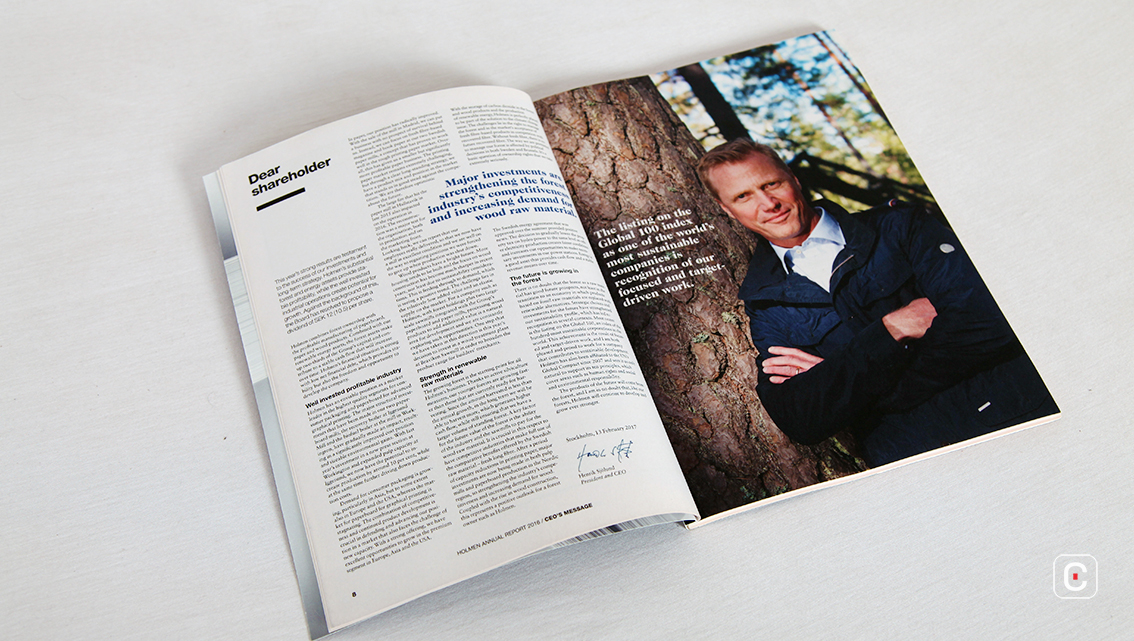 The iconography throughout the report is catchy. All symbols used complement the colour scheme within the report and are very minimalistic. The report displays consistency in data presentation and in the overall design, thereby vividly portraying the very heart of Holmen.
Back