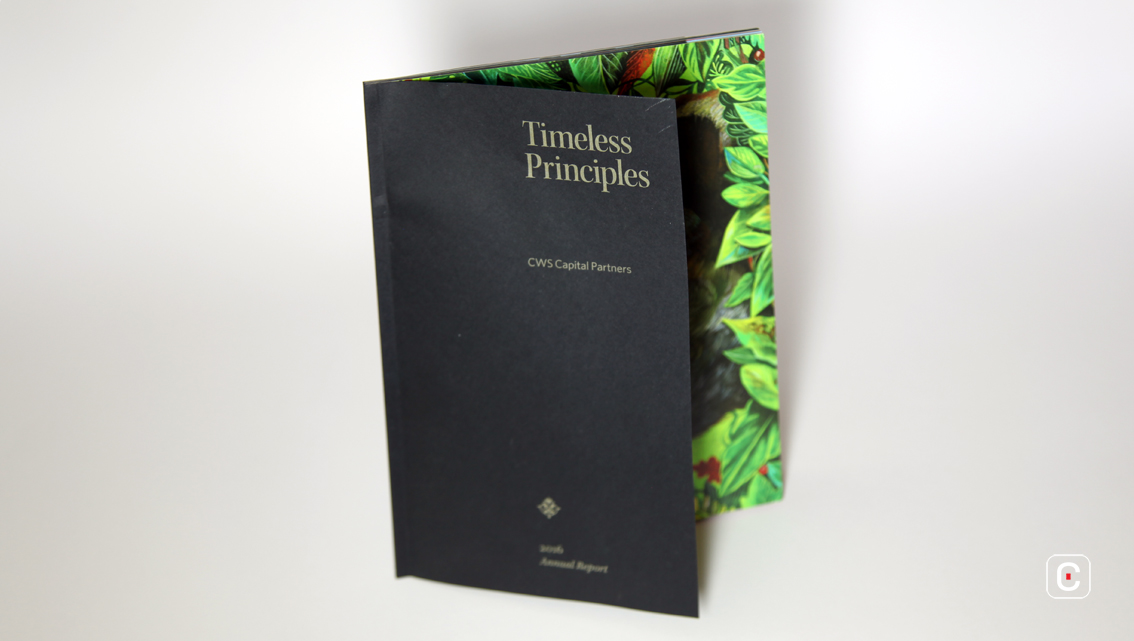 Breathe deeply before looking at the Timeless Principles 2016 annual report by CWS Capital Partners because it's likely to take your breath away with its stunning illustrations. Created by German-born Olaf Hajeck, the artistic illustrations appear in the business section of the report. They are based on Aesop's famous fables; 'Boar and the Fox', 'The Grasshopper and the Ants', 'The Man and the Lion', 'The Tortoise and the Hare', and 'The Flies and the Honey'.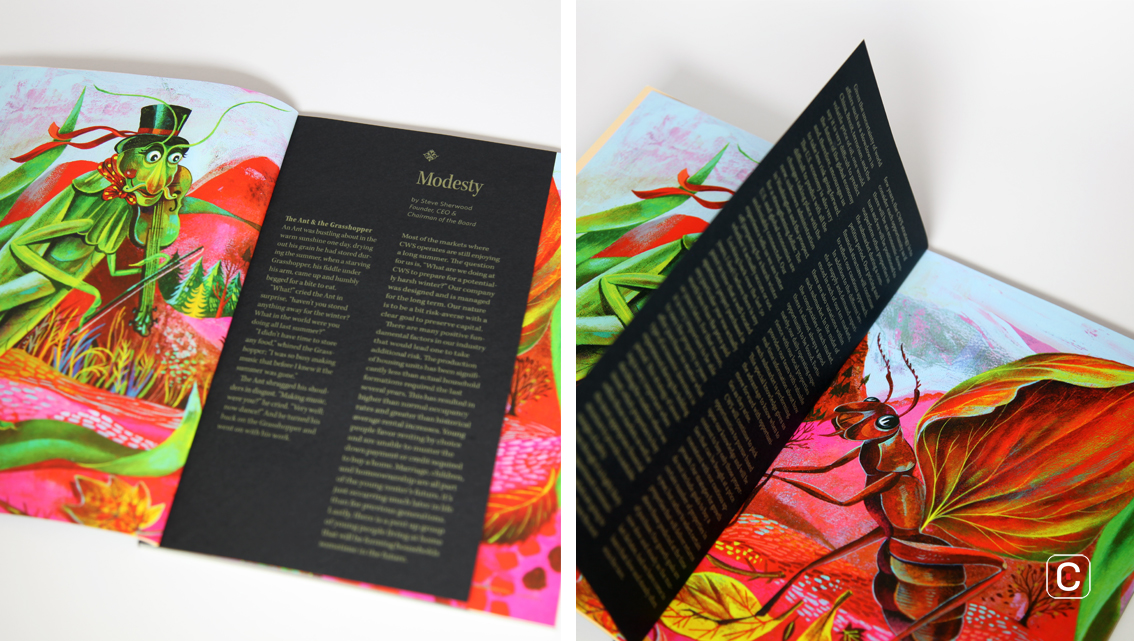 The images lean heavily on nature to act as a focal point and common thread, the results are mesmerizing. They draw you in and compel you to read about the company's investment philosophy and its financial results. All illustrations are brightly coloured in a Latin American palate of powerful blue, green, red and yellow and retain a graphic feel despite their painted appearance. The illustrations are printed on coated paper and accentuated with alternating uncoated black paper with content printed in gold metallic ink. The effect is stunningly classy.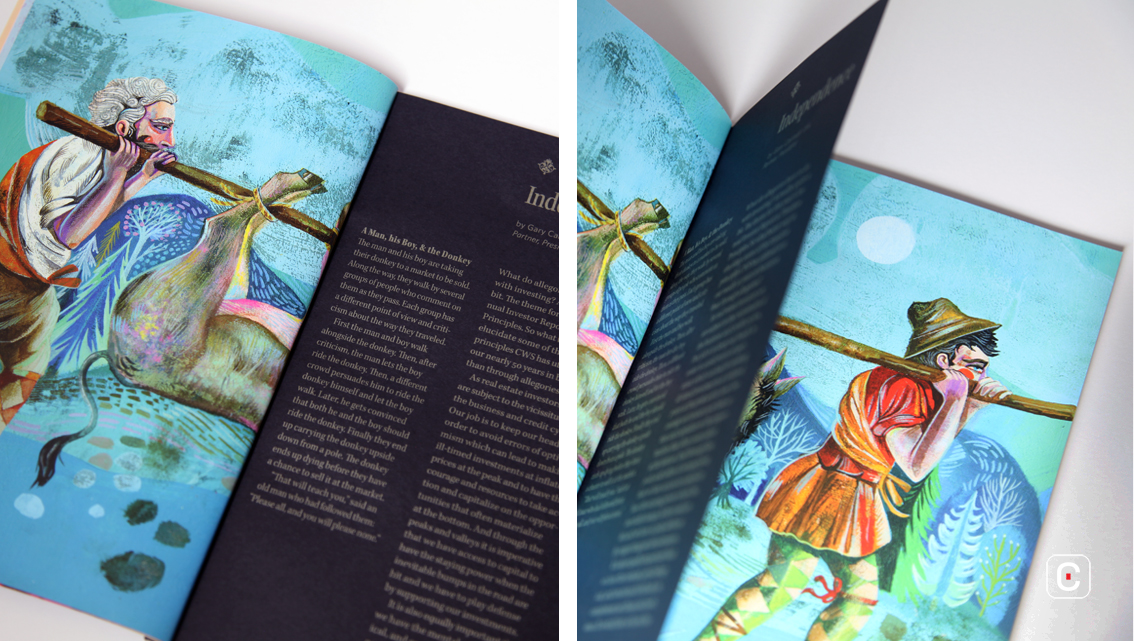 The choice of allegories gives the report a distinctive personality, which strengthens CWS Capital Partners' brand, and fits with the company's way of educating investors.
Furthermore, the parables provide the narrative through which the company can speak to its current investors and attract potential new ones in a fun way.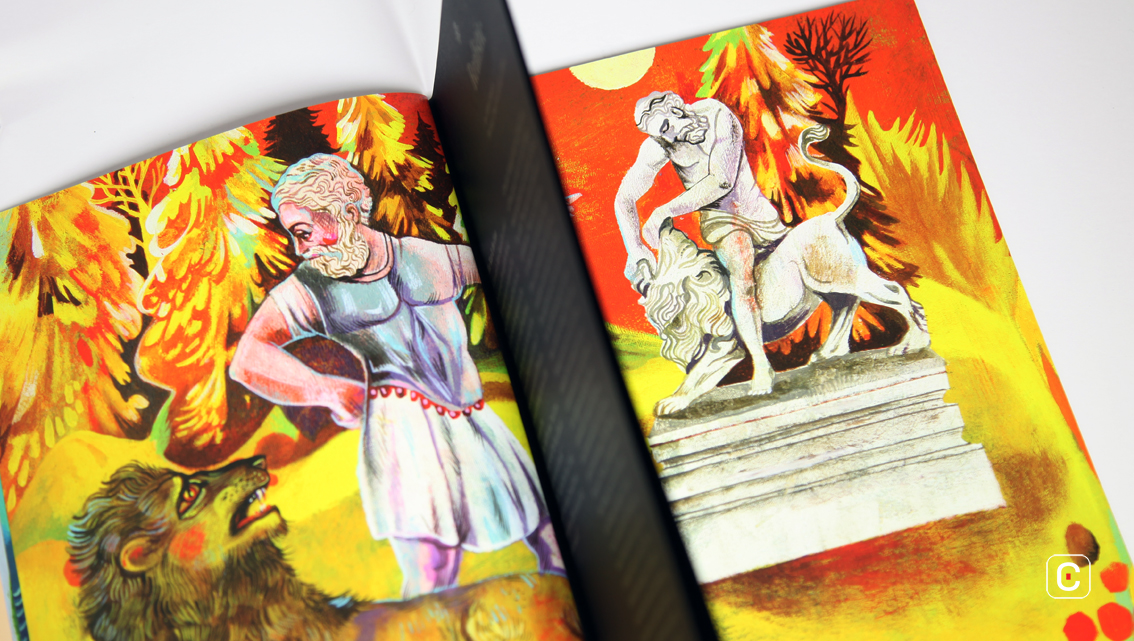 A much smaller creative device used to embellish the page and focus the eye is the 'vignette', which is used sparingly but threaded strategically through the document adding a subtle, elegant Victorian touch, which marks the end of the report on page 49.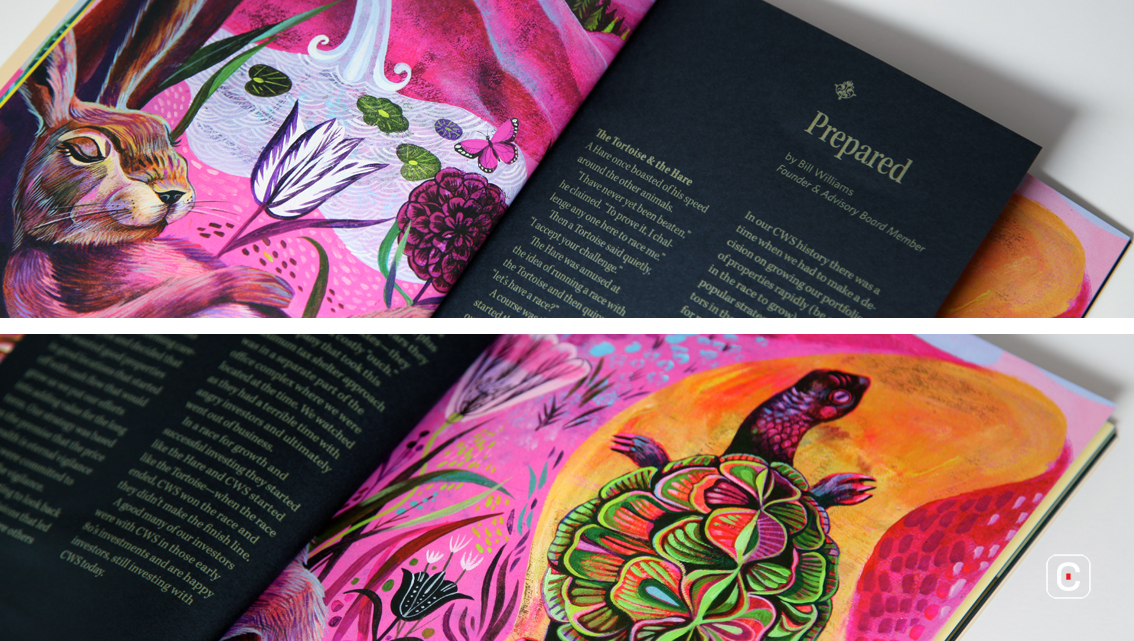 The report is structured into three sections, each section explains the different aspects and insights for the year. The first section showcases the company's core values via the fable-lead introductions to messages from senior board members. The second section features statistical information relating to the company's successes that would, quite frankly, get lost on anything more complicated than the solid backgrounds of pastel de-saturated earth hues on which the black ink text sits comfortably. The third section focuses on the company's core business, its real estate.
Crisp, clean photographs symbolising the types of apartment properties that the company deals in also alternate against uncoated black paper with content printed in gold metallic ink.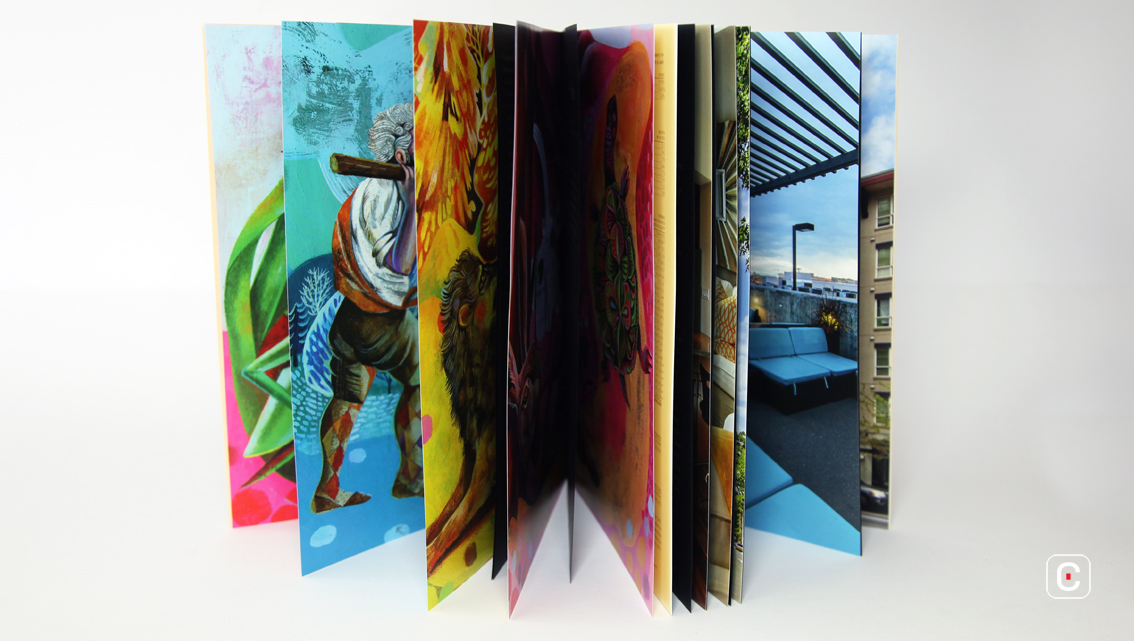 The report is 6½" × 9″, smaller than the more usual A4 garden-variety.
Back