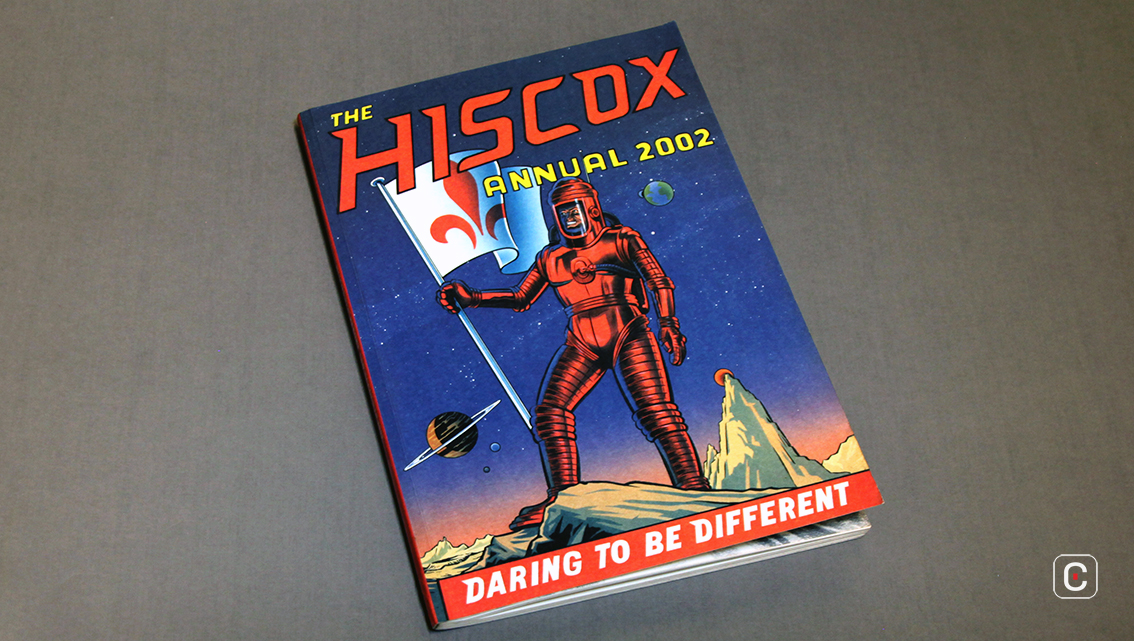 Hiscox PLC is a broad-spectrum insurance firm, covering everything from motor to home to collections insurance. Their 2002 annual report is noteworthy for the use of British comics and in particular, the Boy's Own Paper annuals as inspiration.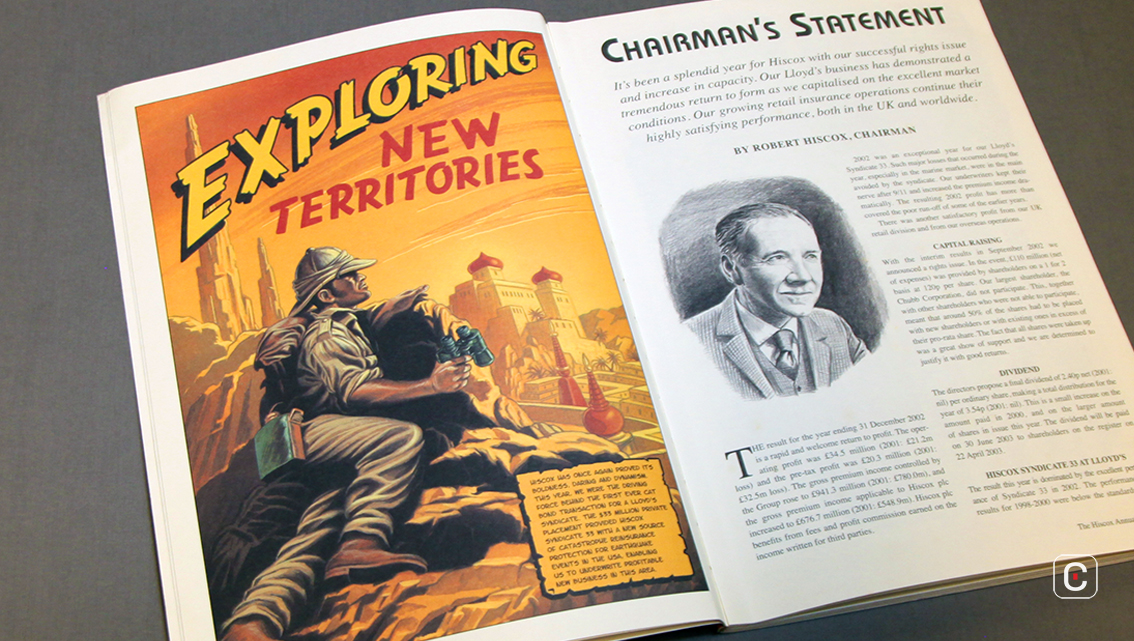 Thematically Hiscox states they want to celebrate 'British heroism', which leads very naturally to the aforementioned design inspirations.
It is a shame that apart from a single page in the 68-page book that this 'heroism' doesn't include women.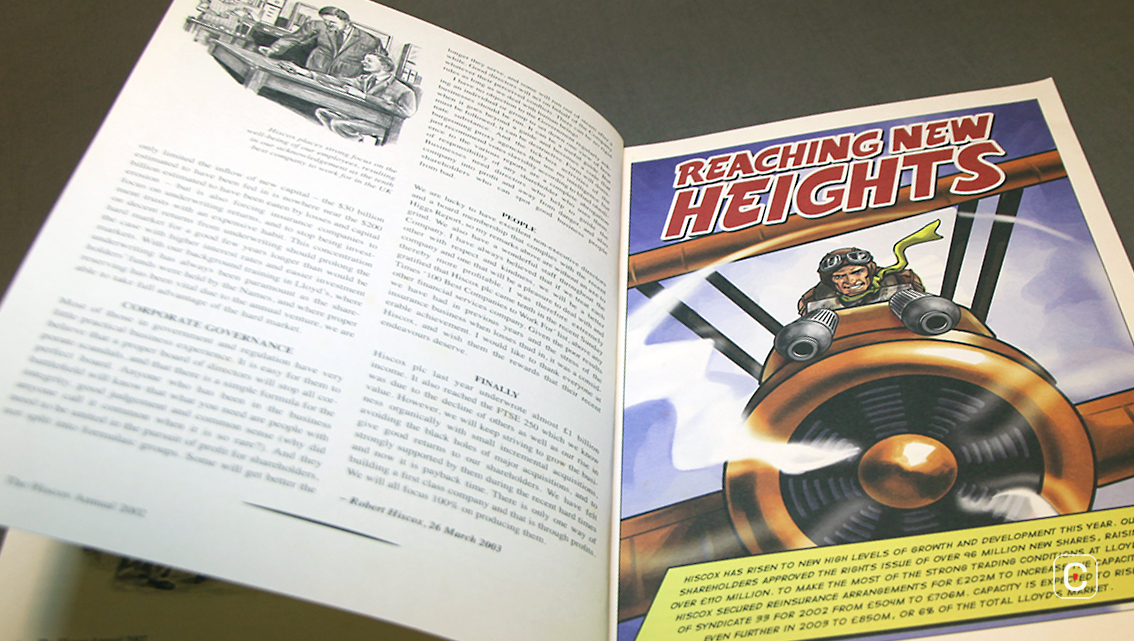 Aside from that glaring omission, the design is inspired. It draws on the standards of 1920s-40s British heroism – stories of brave men confronting terrifying jungle beasts, lost cities, outer space and war. The splash pages that open each section of the report pay homage to one particular genre – detective tales featuring Sherlock Holmes, adventure tales inspired by Alan Quatermain, jungle tales inspired by Tarzan, war tales inspired by Biggles and so on.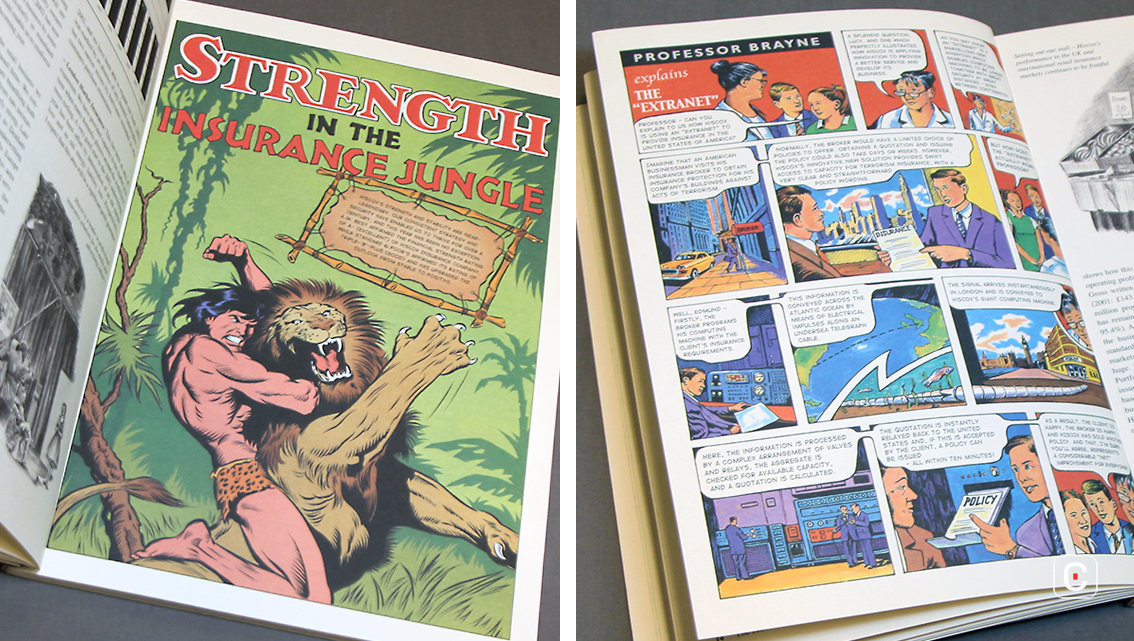 Type treatments for each splash page neatly match the genre featured, making for charming, nostalgic visuals.
The brash colours reminiscent of the era are cleverly evoked and the terrible print quality of the era carefully avoided.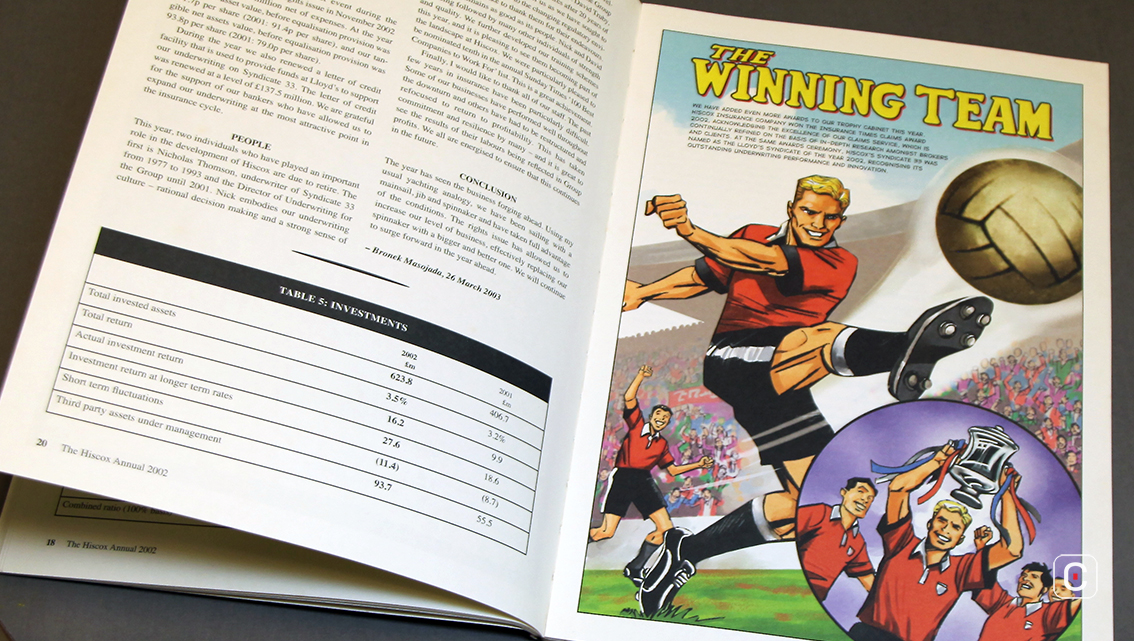 As for the influence of British comics, it is felt most clearly in a one-page comic in which a Professor Brayne explains the internet to her two young charges. This is also the only appearance by a female character in the role of protagonist. The comics influence is also felt in some of the language used at the start of the report as well as in the typefaces selected for captions to the colour illustrations.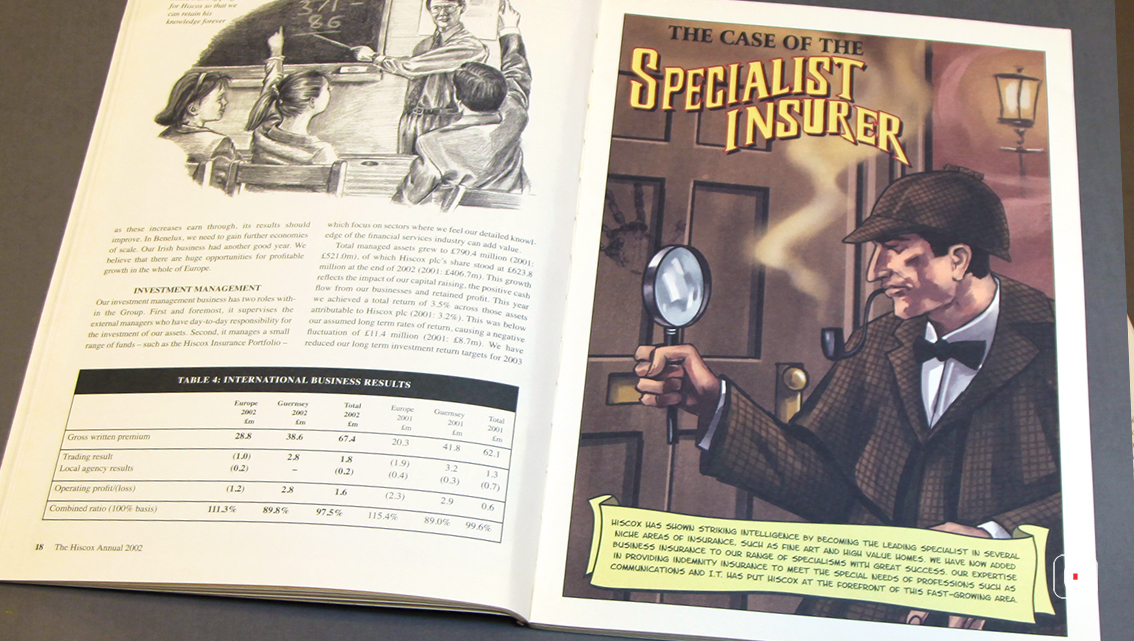 No photography is used in the report. Instead, soft pencil illustrations are used for infographics and portraits of staff, adding to the illusion of reading a Boy's Own Paper. The report strengthens this illusion by using a cream, uncoated stock, formal serif typeface and a grid that shifts between 2- and 3-column widths. The only things missing are a glossy hardcover and perhaps a few puzzles and games.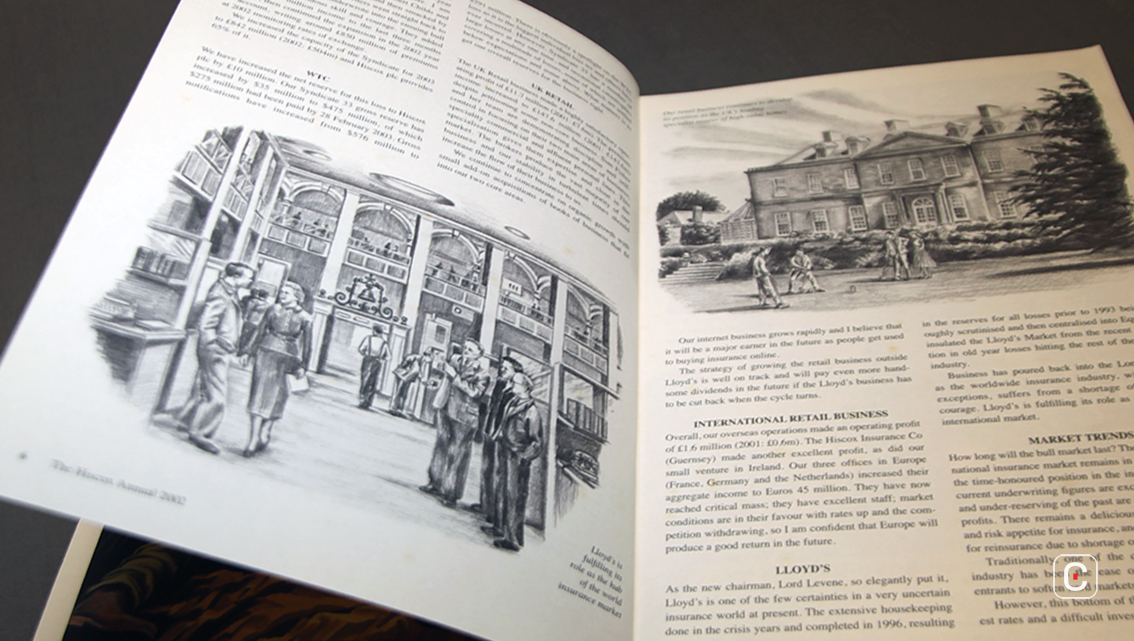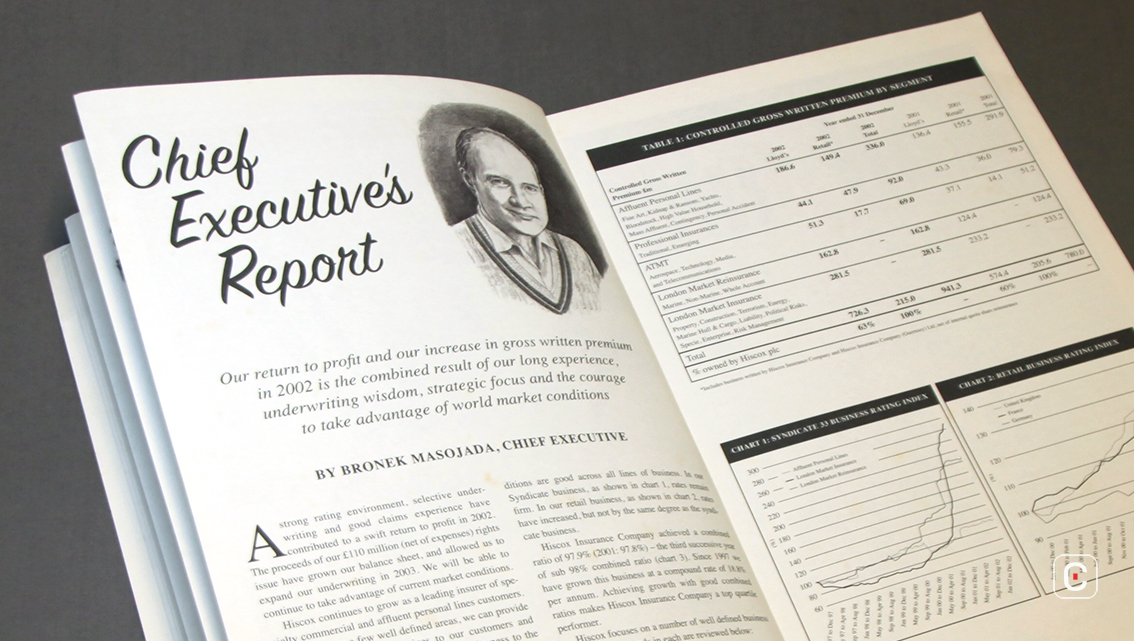 Back